Bruce Spenser MSc MCIOB
Member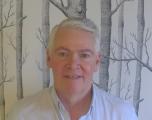 ADDRESS
Richleigh House, 20 Royal Road, Ramsgate , CT11 9LE, United Kingdom
Bruce acts for the Building Owner carrying out the Party Wall Works, the affected Adjoining Owner or as the Party Wall Third Surveyor.  Bruce's no nonsense approach ensures the Building Owner can expeditiously proceed with their lawful works, whilst fully recognising and protecting the interests of the adjoining owner.  In a small and simple domestic situation Bruce will act as the agreed surveyor which can be a sensible and cost-effective option for the parties.  Please email a brief description of the Party Wall Services you require or call Bruce directly.  
Where the two parties agree that the works can proceed without an award Bruce has provided a free Party Wall Agreement
Bruce acts as Party Wall Surveyor in Thanet; Ramsgate, Broadstairs and Margate, Kent and London and as a Third Surveyor throughout England and Wales.