Event details
Clothworkers Hall, London

21 October 2022

02:30 PM - 06:00 PM BST
Event fees
Children 4-12 years
£10.00
Children under 4 years
Free
Summary
This Graduation Ceremony is an opportunity to celebrate with family your tremendous achievement at becoming a Chartered Member of the CIOB
About the event
This Graduation Ceremony is an opportunity to celebrate with family your tremendous achievement at gaining this internationally recognised accreditation. Chartered Membership sets you apart as a true professional in your field and will enhance your career, help you win contracts, boost the professionalism of your organisation and raise standards of construction management around the world.
Dress Code
Business dress i.e. suits, trousers, jackets, shirts, skirts and dresses, while not formal, are appropriate for a business environment.
Gown Hire
All CIOB Members and Fellows receiving recognition are required to wear a CIOB gown, which can be hired from the robe makers Ede & Ravenscroft (please select CIOB England)
All gowns will be delivered to the venue, ready for you to pick up on the day and needs to be ordered at least 10 days before the ceremony.
Agenda for the day
09:30 / 14:30 - Arrival and Registration
The Court Luncheon Room
Collection of Gowns in The Court Luncheon Room
Photographs to be taken in The Court Room
Refreshments to be served in The Reception Room
10:30 / 15:30 - Seating
The Livery Hall
Master of Ceremonies invites guests to take their seats in The Livery Hall
All New Members have their group photograph taken in the Entrance Hall
11:00 / 16:00 - Presentation Ceremony
The Livery Hall
Welcome by Mr Ted Prior FNAT, Master of Ceremonies
Address by Caroline Gumble, Chief Executive of CIOB
11:15 / 16:15 - Presentation of Certificates
The Livery Hall
Address by Past President in attendance of CIOB
12:00 / 17:00 - Canapé reception
The Reception Room
13:00 / 18:00 - Graduation ends
Venue
About Clothworkers' Hall
With beautiful décor evoking a different era in each room Clothworkers' Hall is the home of one of the Great Twelve City Livery Companies, where splendour and historical richness intertwine with 21st century facilities. A magnificent grand travertine marble staircase set beneath a majestic glass dome creates a sense of occasion befitting every event.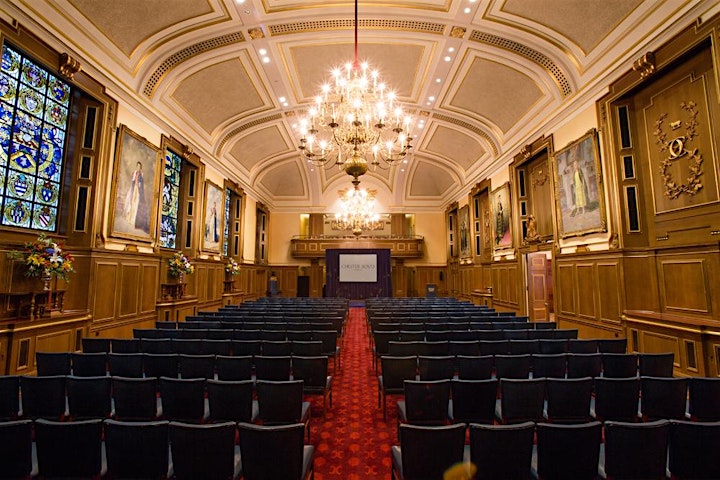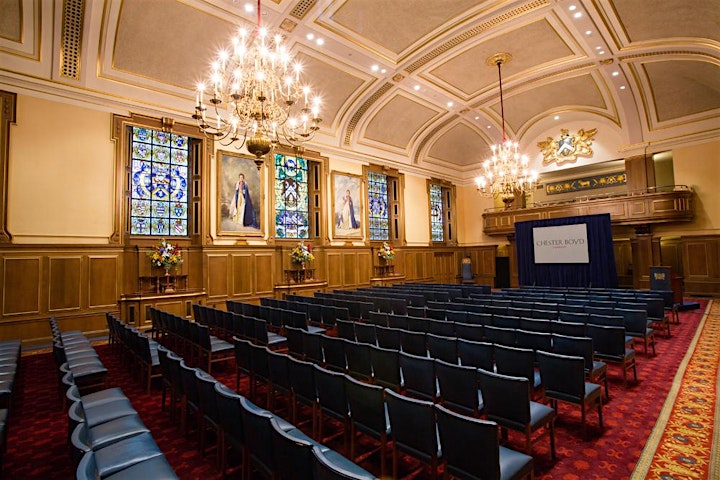 For any questions, please contact: [email protected]
Telephone: +44 (0)1344 630700
Sponsor