Why Take Part?
Global Student Challenge offers all entrants the chance to learn skills to get ahead of the game. The challenge consists of a realistic simulation of the management of a construction company; developing resource management, strategic thinking, financial and team-building skills.
Finalists will be taken on an all-expenses paid trip to Hong Kong to participate in the tense finals of GSC head-to-head with five other teams from across the world.
Best of all, the winning team will receive personal mentoring from industry leaders. GSC winners have been mentored by Alan Crane CBE, James Wates and Bob Heathfield. The cherry on top of the cake is a cash prize of £2000 for the victorious team.
Get ahead of the game and take your place in Global Student Challenge 2016. Register your interest here, and we'll be in touch when the challenge launches.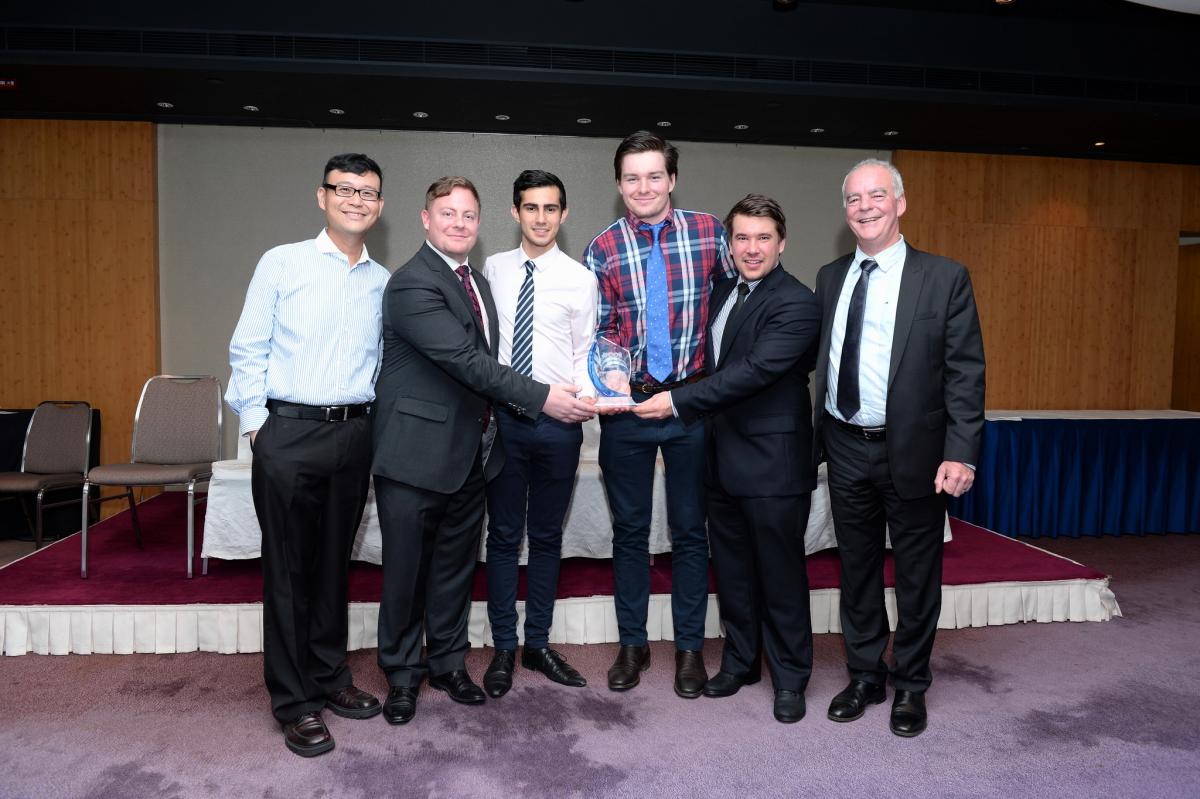 GSC 2014 Winners from RMIT University Australia