Cube Construction Consultants
Member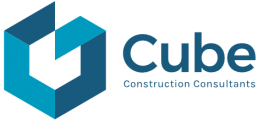 ADDRESS
Works Social, 16 Commerce Square, Nottingham, Nottinghamshire, NG1 1HS, United Kingdom
At Cube Construction Consultants (please call us Cube), we are a positive, proactive, solution focussed consultancy for construction professionals, investors and developers and project partners.
Experts in construction management, business growth, project health checks (audit/evaluation of delivery) training and development we can help you to identify, secure, plan and deliver construction projects in the best ways possible.
As construction consultants, our aim is to identify what best looks like at every stage of the construction process. For each construction project and property partnership we collaborate with we provide clarity, define vision and implement best practice solutions, ensuring that you feel supported and nurtured throughout. From developing new opportunities and partnerships, concept development and pre-construction through to tendering, strategic planning and programme implementation, we support businesses and project teams to build best practice into every element of construction.
Everything we do looks at efficient implementation, cost savings and embedding best practice within all elements of construction. We collaborate with you to: 
consistently win more profitable work
deliver projects on time and on budget
proactively audit activity to identify and prevent potential issues and road-blocks
add senior level construction experience and build capacity in project teams
identify and expand business development opportunities for future growth
provide training, development, mentoring and coaching for construction professionals
Link to Website Home Page: https://cube-cc.co.uk/journal/projecthealthcheck/ 
Link for Project Health Example 1: https://cube-cc.co.uk/journal/projecthealthcheck/ 
Link for Project Health Example 2: https://cube-cc.co.uk/work/project-health-check-on-regeneration-of-iconi...
Alternative Email Address: [email protected]