St Albans Basement Ltd
Member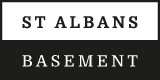 ADDRESS
12 Dolphin Mews, Holywell Hill , St Albans , Hertfordshire, AL1 1EX, United Kingdom
St Albans Basement specialises in high quality refurbishments, renovations and basement construction to prime properties in London and the Home Counties.
Our work is completed with precision and a high attention to detail creating living spaces which transpire to a high standard of living.
We are fully insured and meet all the requirements appropriate to our professional status. From our office in St Albans, Hertfordshire, we serve London and the Home Counties.
Project – Basement excavation, double storey extension and complete house renovation including rear garden landscaping. What was a small two bedroom character cottage in the heart of St Albans' Old Conservation Area has now been sympathetically transformed into a four bedroom, three bathroom family home. In a space restricted area where every inch of room matters, our brief was to maximise and modernise the living space without compromising the character of the property to create a beautiful family home. We excavated beneath the original property and added a double storey rear extension, the project has created an additional 1000 sq. ft. creating a four-bedroom, 3-bathroom property with a rear full depth light-well. Our client has the benefit of living in a dynamic period property with the advantages of a modern day specification including cinema room, bespoke wine storage, underfloor heating, a wet-room. Other features include large rear Crittal doors off the family kitchen leading to a landscaped rear garden, create an environment perfect for summer entertaining.
Project – Basement excavation, single storey extension and ground floor renovation. This beautiful period home in the centre of St Albans now has a whole new floor comprising the entire footprint of the property. The newly excavated basement runs the full length beneath the property and blends seamlessly with the existing house. Our client's requirement was for more space for their growing family whilst complying with the stringent requirements of living within the St Albans conservation area. A sympathetic renovation was undertaken to ensure that the new space complemented the character of the existing building. To create an additional 120 sqm of space, we excavated beneath the original house and added a single storey rear extension. The property is now a 5-bedroom, 4-bathroom home with front and rear light-wells adding natural daylight to the new floor. The basement has created space for a generous double bedroom, bathroom, utility room, and a substantial multi-use space which the client uses as a second living area, home office, playroom, and gym. On the ground floor the property now has a brand-new open plan kitchen and dining area, opening on to the rear garden.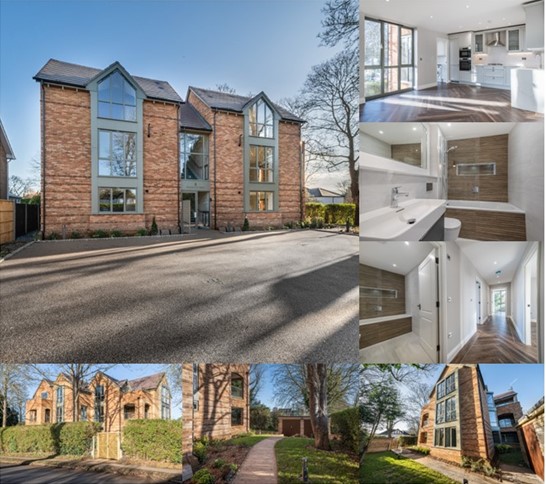 Project - Whole house refurbishment, ground floor extension, basement construction comprising: office space, bathroom, media room, playroom, utility room, guest bedroom and storage area. This family home has doubled in size, thanks to the addition of a light, bright and spacious subterranean floor. The use of, lightwells and ceiling windows has transformed this period property into a large modern home. Hidden under ground is an amazing 100 sq. m (1076 sq. feet) of additional living space. With a ceiling height of 2.6m (28 feet), the floor to ceiling windows ensure natural light floods in. It is hard to believe that this area has been created underneath the original property. St Albans Basement was originally appointed to create a new living area to include an office space, family bathroom, media room, playroom, utility room, a guest bedroom and a storage area to house additional utilities. We were appointed to create a new living area to include an office space, family bathroom, media room, playroom, utility room, a guest bedroom and a storage area to house additional utilities. Above-ground, the ceiling of the original hallway has been replaced with roof light windows, creating a sense of space and airiness. Light streams in from the hallway, through the glass staircase and enhances the already-bright basement area, which has plenty of natural light provided by its lightwells. The kitchen now has a glass extension and roof lights, providing a bright and spacious open-plan family area. Upstairs, we refurbished the family bathroom and added a newly-created ensuite.