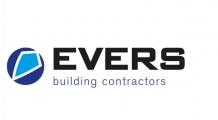 ADDRESS
New Road, Tiptree, Essex, CO5 0HQ, United Kingdom
TJ Evers is a highly respected privately owned building contractor delivering quality projects throughout East Anglia and Outer London.
We directly employ over 100 people and are committed to the long-term future of the Construction Industry and the built environment. Our shareholding directors all take active roles in projects and strive to grow the business in a sustainable way.
We are a multi-disciplined professional organisation, employing extremely experienced managers and a dedicated workforce. Our knowledge and attention to detail ensures we provide an excellent service for our clients.
We specialise in delivering new build and refurbishment projects for public and private sector clients in the Commercial, Education, Healthcare, Residential, Public and Ecclesiastical Sectors.