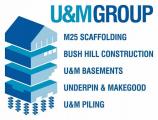 ADDRESS
Units 1 & 2 Franklin House, Crown Road, Enfield, Middlesex, EN1 1FE, United Kingdom
Underpin & Makegood was founded in 1977 and its group of specialist companies has been run on the simple principle of: we employ good people that do a good job. Our absolute dedication to quality and customer satisfaction led by our qualified and dedicated team of engineers, surveyors and skilled tradesmen has ensured the company's continual growth.
We offer cost effective groundwork solutions using:
Underpinning:
• Traditional
• Base & Beam
• Plied Raft
Piling:
• All forms of restricted access & open site piling.
• Sectional auger mini piles 150mm – 450mm diameter
• Grout injected CFA piles 250mm – 300mm diameter
• Steel cased bottom driven piles 150mm – 300mm diameter
• Steel cased Grundomat driven piles 105mm – 150mm diameter
• Contiguous piling 250mm – 450mm diameter
• Pile testing
We are also specialists in Structural Repairs and can offer the following:
• Jacking & Structural Lifting
• Helifix Approved Contractor
• Brickwork Repairs
• Specialist Masonry Repairs
• Structural Repairs (Brick stitching, resin bonding etc.)
• Small RC works
• General Building Works
Please visit our website www.underpin.com or call us on 0208 805 4000 to find out more.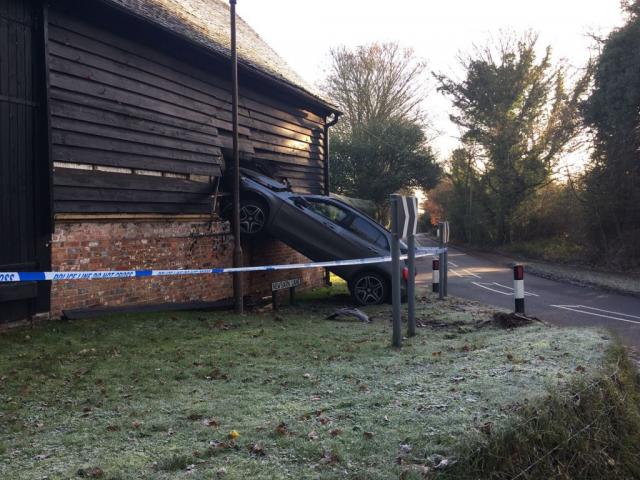 Following a collision by a vehicle into the flank wall of the listed barn, we were engaged to undertake the necessary repairs to both the structure and fabric of this very attractive building. Initially the temporary support works required enhancing and the damaged section removed, whilst retaining both security and weather proofing. The damaged masonry dwarf wall was repaired and the upper walls reconstructed using reclaimed 'green oak' timber, which had to be workshop fabricated to match the existing section. Internally, the walls were finished in a lime plaster and the entire barn redecorated using a lime mask finish, all as required to restore a listed building in accordance with the listed buildings officer's requirements. Part of the works necessitated repairs to the roof structure and finishes, the latter proving a particular challenge, sourcing reclaimed handmade matching clay tiles, which needed to be 'pegged' into position. The project was completed ahead of time and on budget to the satisfaction of the customer and contract administrator (who was particularly impressed with the quality of finishes on this technically demanding and somewhat unusual project).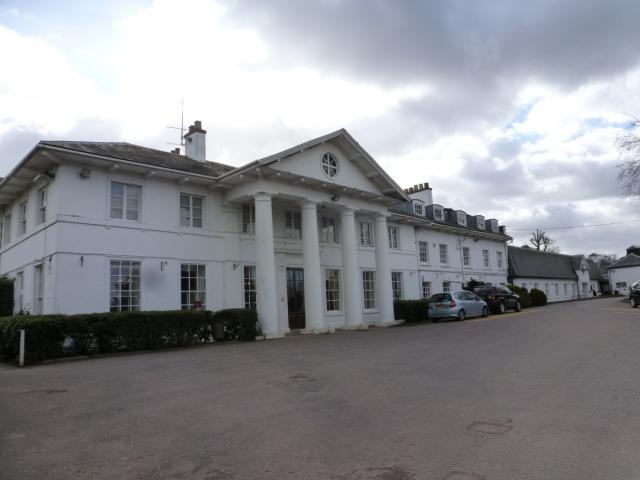 External repairs & restoration works: External repairs and restoration works, carried out as a part of the Country Clubs' Cyclical Repairs/Maintenance Program. Works Completed were: The wall of the building was fully scaffold with a walkway onto the flat roof from the rear door. Masonry repairs carried out including Helifix crack stitching. The defective windows and doors were repaired or replaced. Full redecoration of external surfaces. Flat roof repaired, pitch roof slating overhauled. Project commenced and was completed on time. We have been advised that our company will be invited to tender for the next phase of the maintenance program shortly.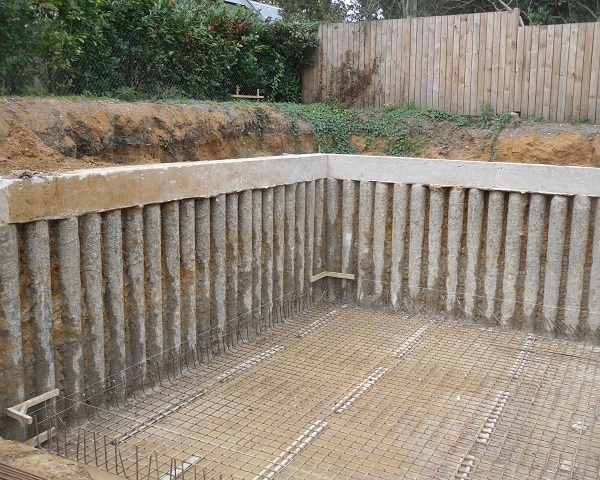 Contiguous Piled Retaining Wall: Contiguous piled retaining wall for new garden room and pool building. The structure was formed in the rear garden of the property, with particularly difficult and restricted access. 142 no 300mm dia contiguous bored piles x 7m installed around the perimeter of the basement. The piling works took 3 weeks to install. Concrete was pumped from the front of the property into the piles. A guide wall was installed to ensure that the piles were install in the correct location and did not encroach into the proposed basement.