CIOB reacts to the new "Building a safer future" consultation
The Ministry of Housing Communities and Local Government (MHCLG) has this month published proposals for a "radically new building and fire safety system" and opened an eight-week consultation to seek views on the proposed reforms. The proposals apply to all multi-occupancy residential buildings of 18m and above and aim to put "residents' safety" at the heart of the new regime.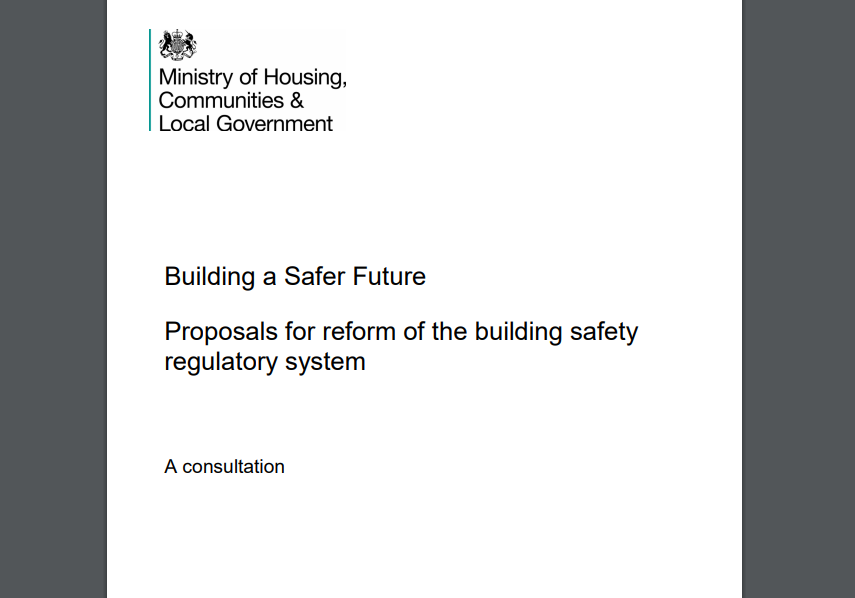 According to the MHCLG, the proposals span 5 broad areas:
•the scope of the new regime
•the concept of dutyholders who have clear responsibilities throughout a building's design, construction and occupation
•giving residents a stronger voice in the system and ensuring their concerns are never ignored
•plans for a new building safety regulator to provide oversight of the new building safety regulatory regime
•strengthened enforcement and sanctions to deter non-compliance with the new regime
Eddie Tuttle, CIOB Director of Policy, Research & Public Affairs, said: "This is a far-reaching consultation which covers every aspect of the construction process, from design to occupation and resident engagement. It is effectively an attempt to embody the "golden thread", as described by Dame Judith Hackitt in the post-Grenfell "Building a Safer Future" report published in May last year. It also aligns with the work carried out by our Quality Commission and we will be submitting a full response to this consultation."
The CIOB is very supportive of all the recommendations in the Hackitt report and is represented on a number of the key working groups that are supporting the government implementation plan and the building regulations review.
The CIOB set up its own Construction Quality Commission in 2017, chaired by Past President Paul Nash, in response to a report into defects that led to the closure of a number of Edinburgh schools. The work of the Commission was given a new impetus following the Grenfell Tower fire in June 2017. The Commission, led by a group of CIOB Past Presidents, worked with members and other industry organisations to identify the main issues either promoting or preventing the delivery of quality in construction; this work will also feed into the Institute's consultation response.
The consultation, the full title of which is Building a safer future: proposals for reform of the building safety regulatory system, runs until Wednesday 31 July 2019. CIOB members are invited to submit their views and concerns on the proposed building safety changes to the Institute. Please write to: [email protected]