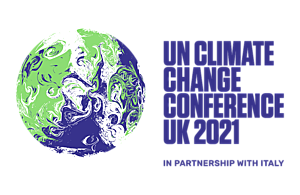 CIOB's Policy & Public Affairs Manager David Barnes looks at what COP26 means for the built environment.
For almost three decades, Government's across the world have met nearly every year to discuss climate change. Under the 1992 United Nations Framework Convention on Climate Change, every country is treaty-bound to avoid dangerous climate change and find ways to reduce global greenhouse gas emissions for the benefit of present and future generations of humankind.
This year COP26 is being held in Glasgow. The two-week conference, running from 31 October to 12 November 2021, will bring parties together to accelerate action towards the goals of the Paris Agreement and the UN Framework Convention on Climate Change.
COP26 has received a significant amount of attention this year, primarily due to last year's being postponed as a result of the Covid-19 pandemic and several significant weather events globally. Furthermore, it is seen as key time to review and honour the pledges made at COP21 in Paris which was to limit global warming to well below 2 Celsius and, preferably, to 1.5C compared to pre-industrial levels.
What does COP26 mean for the built environment?
The UK Green Building Council (UKGBC) finds that the built environment contributes around 40% of the UK's total carbon footprint. We reiterate the conclusion of the Climate Change Committee that the UK's building stock must be nearly completely decarbonised by 2050 to meet net zero, and that unless energy efficiency is addressed urgently, we will not meet our Fourth and Fifth Carbon Budgets. Carbon and resource efficiency have benefits far beyond compliance, and bring opportunities to win new business, reduce costs, improve quality and breed innovation.
Addressing the sustainability of the built environment will require coordinated, long-term action. Isolated activities and private market initiatives alone will not be enough to address the scale of the challenge, and a variety of mechanisms will be needed to bring about the culture shift to drive a greener built environment.
COP26 will address carbon emissions from buildings for the first time at a day dedicated "Cities, Regions & Built Environment Day" on Thursday 11 November.
We will await to see what is discussed on the day, however, there is clearly increasing recognition about the opportunity in buildings to deliver reduced emissions.
COP26 Built Environment Virtual Pavilion – Build Better Now
CIOB and other professional and trade bodies in the built environment have also helped organise a virtual exhibition and events series in highlighting the build environment's role in tackling the climate and ecological crises.
Build Better Now is an immersive virtual reality exhibition showcasing inspiring, global ideas for a more sustainable built environment. The associated events programme brings together international speakers to examine the challenges we face and the opportunities for transformation within our buildings, cities and infrastructure.
The website is free and open to a global audience, we encourage members and non-members to register for events, ranging from topics on skills, retrofit, smart infrastructure to quantifying the costs and measurement of carbon reduction.
Members of our policy and public affairs team will be attending the built environment day at COP26 and we will keep you posted with further information.