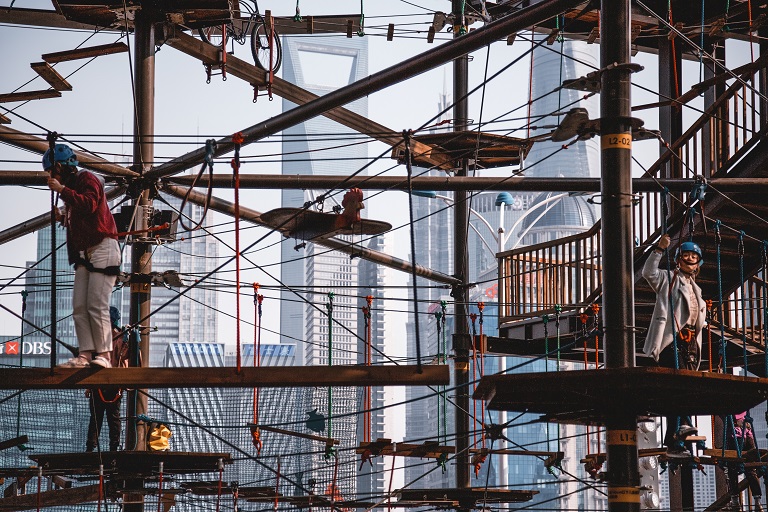 CIOB responds to ONS construction output figures for May
The Chartered Institute of Building has responded to the latest construction output figures from the Office for National Statistics.
The Office for National statistics (ONS) has released its latest construction output figures for the month of May. 

Tuesday (6 July) saw IHS Markit / CIPS' UK Construction PMI report that construction output is gaining momentum in May. However according to ONS data, construction output fell by 0.8 per cent in May due to a decline in new work, and repair and maintenance (0.4 per cent and 1.5 per cent respectively).

Anecdotal evidence received from the ONS survey, suggests adverse weather conditions were a contributing factor to the fall in construction output for May 2021. May was the fourth wettest May on record since 1862 and with many delayed projects recommencing, CIOB anticipates that the next three months will see the industry continue to recover.

Repair and maintenance work throughout the pandemic will continue to be a key driver for the growth in construction's output. Despite the small decrease in May 2021, output remains 0.3 per cent above pre-pandemic levels. Due to its influence on output being so strong when we see a 1.5 per cent decline in activity for the month of May we are unsurprised that this has reflected in a relatively small decrease in construction's output. During the three months to May 2021, repair and maintenance has seen an increase in work in the non-housing and private housing sector which grew by 9.0 per cent and 4.7 per cent respectively. 
The last three months have seen two sectors thriving the most: new work in private housing and infrastructure (7.4 per cent and 9.7 per cent respectively).Anecdotal evidence suggests that a mix of a strong pipeline of orders pre-pandemic and being able to implement social distancing rules on larger sites has meant that infrastructure has performed relatively strong during the past year. For private new housing, evidence suggests the stamp duty holiday has continued to drive demand for housing activity. With the holiday ending in June and a reduced stamp duty lasting until September 2021, CIOB anticipates that this demand for private new housing will slow down from July onwards. 

The construction industry has seen one of the highest take up of the job retention scheme and the self-employment income support scheme. With Monday 19 July set to mark the end of restrictions for England, CIOB anticipates productivity in construction to increase as there will no longer be social distancing rules and more people will be able to return to work. However, this may take a few months to see its full impact on the industry as we are currently facing supply and demand issues with construction materials and products. 
Eddie Tuttle, Director of Policy, Research & Public Affairs at CIOB, said:
"Today's figures indicate construction output has slightly decreased for a second month in a row. We speculate the decrease was due to weather impacting operations and reduction in repair and maintenance for the month of May. We saw infrastructure and private new housing drive output which is due to demand and ability to work on large sites allowing people to socially distance. With restrictions set to end on 19 July in England, we anticipate a rise in productivity. However, this may lead to further cost pressures on materials and products due to a high demand and lack of supply. Ultimately, if the shortage of materials continues the construction industry's output will be subdued."