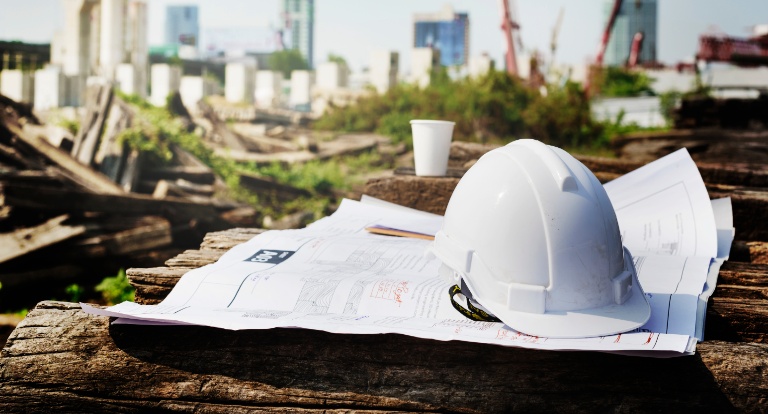 Future of construction
News
The CIOB Policy Team Newsletter - June 2021
Our June edition includes a summary of the recent Building Safety Estimates Day debate, a look at the potential of Global Construction Accords and our response to the Pyrite and Mica redress issues in the Republic of Ireland.
Welcome to this month's CIOB policy team newsletter. Our June edition includes a summary of the recent Building Safety Estimates Day debate, a look at the potential of Global Construction Accords and our response to the Pyrite and Mica redress issues in the Republic of Ireland. We are also requesting evidence to help inform our response to the House of Lords Built Environment Select Committee's inquiry into house building.
We would love to hear from you, so please do get in touch at [email protected]. 
One thing you need to do... Register for the CLC's free Construction Playbook webinar 

The Construction Leadership Council (CLC) is running a series of free webinars on the Government's recently published Construction Playbook. The Playbook outlines new rules on how the public sector must procure future construction projects, with the objective of improving efficiency and sustainability through new approaches and relationships.
The next event takes place at 09:30 – 11:00 on 9 July 2021. If you would like to register, please email [email protected]. 
1. Commons Estimates Day sees debate on the Building Safety Fund
 
Tuesday 29 June saw the first of three annual Estimates Days held in the House of Commons, with the public spending of the Ministry of Housing, Communities and Local Government considered by MPs. Building safety was chosen as the topic of debate, and specifically, the estimated cost of remediating historic building safety defects.  
Opening the debate, Chair of the Housing, Communities and Local Government Select Committee Clive Betts MP asked when the Building Safety Bill would be published, whether the Government has estimated the number of homes that are unsafe and the cost of rectifying this. He called on the Government to confirm whether the principle that leaseholders should not pay anything towards the cost of remediating historical building safety defects still applied.
Betts raised concerns about the adequacy of the building safety fund, stating that the first £1bn fund had not been enough and that the first-come-first-served basis on which it was distributed was inappropriate. He welcomed the increase of the fund to £5bn but questioned why it only applied to buildings over 18 metres. He pressed the Government for further details on the additional £3.5bn allocated, and on the lack of progress made on the 2,000 current registrations for the fund.  
He stated that one of the biggest issues with the building safety fund, apart from cladding removal, is that it does not cover building safety defects. He asked why this is the case and what risk assessment has been carried out, arguing that we will be left with buildings that are still unsafe after public money has been used to fix cladding, because leaseholders cannot afford to remediate other defects.  
Betts noted that the Committee believes that in general, the construction industry should be responsible for paying for remediation and welcomes the principle of a tax and a levy on industry. He asked when this money will start to arrive, and whether it will be used in addition to the existing £5bn fund.  
Responding on behalf of the Government, Minister for Regional Growth and Local Government Luke Hall MP said that "wherever we are able, we will provide support to protect leaseholders from large-scale cladding and remediation costs. It will protect them from the costs of replacing unsafe cladding and make sure that people are safe and feel safe in their homes."  
He said that public funding did not absolve the industry from taking responsibility for the failures that led to unsafe cladding materials being used in the first place, and that building owners and the industry should be "making buildings safe without passing costs on to leaseholders." He said several responsible firms are already doing this, including Taylor Wimpey, Barratts, Persimmon and Bellway. On the timeline of the Building Safety Bill, Hall said that it would be introduced to Parliament "imminently."
Concluding the debate, Clive Betts MP said that the House should think back to Dame Hackitt's report, which identified a litany of building regulatory failures and a fundamental issue with the culture of the construction industry. He said, "that culture is about cutting costs, a race to the bottom and conflicts of interests, and that is fundamentally at the heart of many of these problems, which eventually will probably take longer to address." 
The policy and public affairs team will continue to monitor the progress of the bill and provide regular updates for members. You can sign up to receive these updates here.
2. Global Construction Accords 

Hew Edgar, Associate Director for Policy at CIOB, has written a blog on the prospect of Global Construction Accords. 
Accords are essentially official agreements or shared commitments between governments and industries to transform and improve the performance of a particular sector. New Zealand is one of the first countries to adopt this approach for the construction sector, using an accord to address key issues such as skills shortages, unclear regulations, and the sector's business model. 
In Spring 2021, the Scottish Government sought to emulate this accord and enhance its scope. We have been in dialogue with the Government, suggesting that areas like mental health and the UN Sustainable Development Goals should be included in the Scottish Accord. We await the decision from the Holyrood; however, we believe there is significant potential for further accords to be pursued on a global level and that the CIOB can play a leading role in shaping these. 
3. Devolved News - Republic of Ireland & Northern Ireland 

Republic of Ireland: CIOB responds to the 'Pyrite and Mica Redress Issues' – debate in Dáil Eireann 
Earlier this month (15 June) an opposition motion supporting a 100% redress scheme for homeowners affected by the Mica scandal was agreed in Dáil Eireann. Two amendments to the motion were adopted, including one calling for a public investigation into the Mica scandal. 
The Sinn Féin motion called the Government to amend Statutory Instrument No. 25 of 2020, to provide those affected by defective blocks in Donegal, Mayo, Clare and other affected counties with 100% redress, including remediation, storage and temporary accommodation costs. 
While the vote is not legally binding, it sends a clear message about the strength of feeling on this issue and the pressing need to find a solution that protects those living in potentially unsafe buildings. 
CIOB has been closely monitoring and reviewing the issue of building materials and building safety, as a matter of public interest and one that is clearly relevant across the construction industry. While there is no doubt that it is a complex matter involving a long list of stakeholders, thousands of people all over Ireland are living in accommodation that is potentially unsafe and, in many instances, faced with the prospect of a financial commitment to rectify something over which they had no influence or control. This is causing unnecessary distress and is clearly unacceptable. 
The current Defective Concrete Blocks Grant Scheme was introduced in 2020 and covers 90%of rebuild costs. However, homeowners must pay for tests, sampling and certification the costs of which are significant. There are also exclusions including windows and kitchens and for demolition and rebuild planning and architect fees are not covered. For many of those affected this is not enough. 
It is encouraging that there is political will across all parties to take further action, but CIOB would like to see the Government commit to acting immediately. Government should confirm measures to make affected buildings safe as soon as possible and find a funding solution which does not penalise homeowners, leaving them burdened with paying, even in part, for historical building safety remediation works. 
Once an appropriate scheme has been put in place, the construction industry must play a role in ensuring such a situation does not happen again. In the short- to medium-term, this means that replacement work is carried out to the highest standards. Over the longer-term, the sector needs to ensure that lessons are learned and, crucially, embedded within the construction process. 
Northern Ireland: CIOB contributes to All Party Group on Construction 
CIOB continues to contribute to the NI All Party Group on Construction. During the June session we discussed passive housing; skills; construction supply shortages and rising prices; access to land; and the Department of Communities' upcoming housing supply strategy. 
 
4. Lords Built Environment Committee launches housebuilding inquiry 

The newly formed House of Lords Build Environment Select Committee, chaired by Baroness Neville-Rolfe, has launched its first inquiry into meeting the UK's housing demand. This inquiry will investigate the demand for new housing in the UK and how barriers to meeting this demand can be overcome. 
It will consider the key factors shaping the type, tenure and quality of housing needed in the UK. The inquiry will also examine a range of challenges to meeting that demand, including skills shortages in the construction industry and some specific aspects of the planning system. The Committee will report by the end of the year and make recommendations to the Government.  
CIOB has already engaged with several members of the Committee, and we will be issuing a formal response to the inquiry. The inquiry is wide raging and we would welcome any thoughts or evidence from members. Should you wish to engage in this work, please contact [email protected]. 
The deadline for submissions is 10 September 2021 and a link to the call for evidence can be accessed in the Find out more section next to this section. 
 
5. Global – Policy & Public Affairs representation in Hong Kong 

As part of CIOB's work on improving global recognition, we are delighted to announce that we have appointed Cherry Cheung to manage our policy and public affairs activities in the region. Cherry will be working with local members and wider stakeholders to communicate CIOB policy, improve recognition of CIOB accreditation and ensure consistent messaging. Cherry is the second 'international' member of staff recruited to the policy and public affairs team and we will be seeking further representation in the form of policy professionals in Australia as well as the devolved regions of the UK. Expect to see more global updates in our newsletters going forward.
Coming up in July

There is still no sight of the Government's overdue Heat and Buildings Strategy, with MPs from both sides of the House now increasingly calling for its release – see Early Day Motion 201. 
The Building Safety Bill is expected to be released imminently as per the debate covered under section 1 of this newsletter. We will of course keep you posted with any developments. 
The UK Parliament will be in recess from 22 July 2021 until 6 September 2021. 
If you made it this far... Provide comments on the new draft BSI BS 99001 

The British Standards Institute (BSI) is requesting CIOB member input on the new draft BS 99001:2021 Quality management systems - Specific requirements for the built environment sector. It is being developed to support the industry and demonstrate a further commitment to raising quality in the sector. The 17-page document attempts to deal with all aspects of quality management and for the first time, design is recognised as separate from production. 
The new standard will impact every company in the construction sector as specifications call for conformance with the standard. 
The public consultation – accessible below – closes on 24 July 2021 and we encourage members to provide input into the new standard. Please note, you are required to register on the BSI portal to respond. 
Thank you for reading this month's update from the CIOB policy team. We will be back in your inbox next month with more information about what the team is up to, what is going on in Parliament and built environment news to look out for.  
     
All the best,  
    
The CIOB policy team
        
If you would like to share this newsletter with a friend or colleague, the sign-up link can be found at: https://bit.ly/36WD1OS.  
 
For more information, queries or to unsubscribe, please email [email protected].