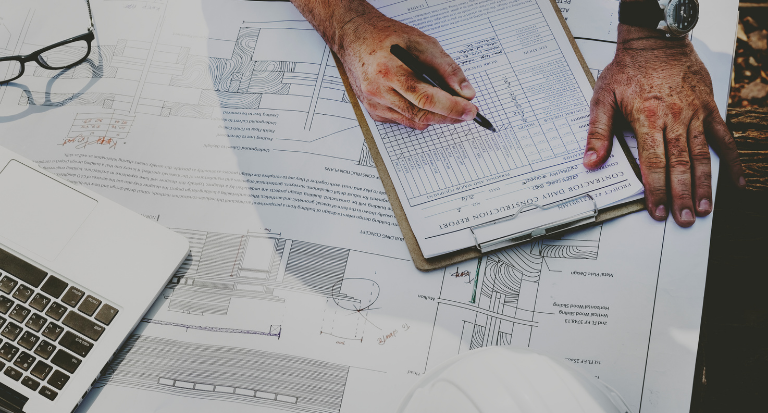 The Wider Built Environment
Consultation

closed 07/07/23
Response to DIT Reforming Retained EU Employment Law
Consultation on Reforming Retained EU Employment Law - Briefing
Following the UK's exit from the EU, the Government has reviewed the current protections for workers under employment law in Great Britain and has published a consultation proposing amendments to a number of areas of retained EU employment law. This briefing will highlight the proposals that are of particular relevance to businesses and workers in the construction industry.
The consultation was published shortly after the Government's decision to U-turn on its plan to see thousands of retained EU laws removed or amended by the end of the year, following concerns of the scale of the work cut out for civil servants in a notably short time frame. This concern was raised to parliamentarians in by many organisations, including the CIOB who wrote to the Business Secretary Kemi Badenoch MP to highlight the risk of removing a large volume of legislation in such a short period of time, without proper consultation of affected industries.
The consultation proposes changes to three areas of employment law:
record keeping requirements under the Working Time Regulations

the calculation of holiday pay and annual leave entitlement

the Transfer of Undertakings (Protection of Employment) Regulations (TUPE).
These proposals only relate to employment in Great Britain, as employment law is a devolved matter in Northern Ireland.
The Government has emphasised that its proposals are not to remove any protections that British workers currently benefit from, and the proposals are purely intended to simplify in the way the current law applies now there is flexibility to change retained EU law.
CIOB will be responding to this consultation and welcome feedback on the Government's proposals from construction industry professionals via our survey. 
Record Keeping Requirements Under the Working Time Regulations
The Working Time Regulations impose different limitations on the hours worked by individuals, with the aim of protecting workers' wellbeing by ensuring they have the right to adequate rest between periods of work.
The Government is proposing to retain all current protections for workers under the current regulations. However, it proposes to remove the current record-keeping requirements for the Working Time Regulations, which requires employers to maintain an objective, reliable and accessible system that measures the duration of time worked each day for every worker. These records are required specifically to support compliance with workers' rights to a minimum daily rest period of 11 consecutive hours in each 24-hour period, a minimum uninterrupted period of rest of 24 hours in each seven-day period and the maximum weekly working time limit.
The record-keeping requirement was imposed by the European Court of Justice in 2019. However, the UK Government is of the view that this requirement is unnecessarily burdensome for businesses and is proposing to remove the obligation to record time worked for all employees.
CIOB are concerned about the removal of this requirement for the construction industry, amongst other sectors, for which managing health and safety is vital. Overwork and inadequate rest can create a range of risks to construction workers by increasing the likelihood of mistakes and accidents. The record-keeping requirement is one of the few existing measures for encouraging compliance with the Working Time Regulations, as well as providing protection for both employees and businesses in case of disputes.
For construction businesses, the administrative work of proper record-keeping to ensure compliance with the Working Time Regulations is necessary to prevent health and safety risks. The removal of this requirement only increases the chance that the regulations will be routinely broken by some businesses, either intentionally or accidentally through absence of proper oversight.
Calculating Annual Leave Entitlement and Holiday Pay
The Government is also proposing to introduce new flexibilities to calculation of annual leave entitlement and holiday pay, as well as the introduction of a new single annual leave entitlement.
Currently, workers are entitled to 4 weeks annual leave under retained EU law, as well as an additional 1.6 weeks from UK law. For the four weeks required under retained EU law, workers are required to be provided with their normal pay rate, whilst the further 1.6 weeks of annual leave required in Great Britain is only required to paid at the basic rate. Normal pay rate includes some types of regular overtime, commission and bonuses.
The Government is now looking to create a single annual leave entitlement for all workers in Great Britain of 5.6 weeks, to make it easier for businesses to calculate holiday pay. Whilst this is an intuitive simplification, the change creates the issue of determining whether workers should receive normal or basic pay at a minimum for their annual leave and the Government is seeking views as to what type of holiday pay rate workers should be entitled to.
The consultation also proposes to allow employers the flexibility to calculate annual leave accrual for their first year of employment by pay period, which can be weekly or monthly, instead of pro-rating entitlement for the rest of the leave year. However, this proposal could remove flexibility for workers in choosing when to take their annual leave allowance.
TUPE Regulations
The purpose of Transfer of Undertakings (Protection of Employment) Regulations 2006 (TUPE) is to protect employee's rights when the business or undertaking that they work for is transferred to a new employer, ensuring their employment rights are legally transferred to the new employer. TUPE can apply during an acquisition, but also may apply where a business changes owner or when a contract transfers to a new employer.
The Government is making is proposing to change one area of the TUPE regulatory requirements for consultation of workers prior to a proposed transfer. Currently, businesses with less than 10 employees are permitted to consult workers directly rather than through a representative (unless there is already one in place). The Government is proposing to increase this threshold to 50 employees, though this proposal is unlikely to impact the construction industry, where trade union representation is widely established for most tradespeople.
However, the consultation also provides the opportunity for businesses to provide feedback on their experience of the TUPE regulations and any ways that the that the current rules could be improved. Given that the construction industry can have a relatively high rate of contract transfers, businesses in the industry may have a unique experience and feedback on their experience of TUPE regulations.
CIOB have issued a response to the consultation which can be downloaded below. Should you wish to receive any further information, please contact Niamh Evans, CIOB Policy & Public Affairs Officer – North on [email protected].  
Consultation on reforms to the Working Time Regulations, Holiday Pay, and the Transfer of Undertakings (Protection of Employment) Regulations
Consultation on Reforming Retained EU Employment Law
The original briefing and our formal response can both be accessed below.