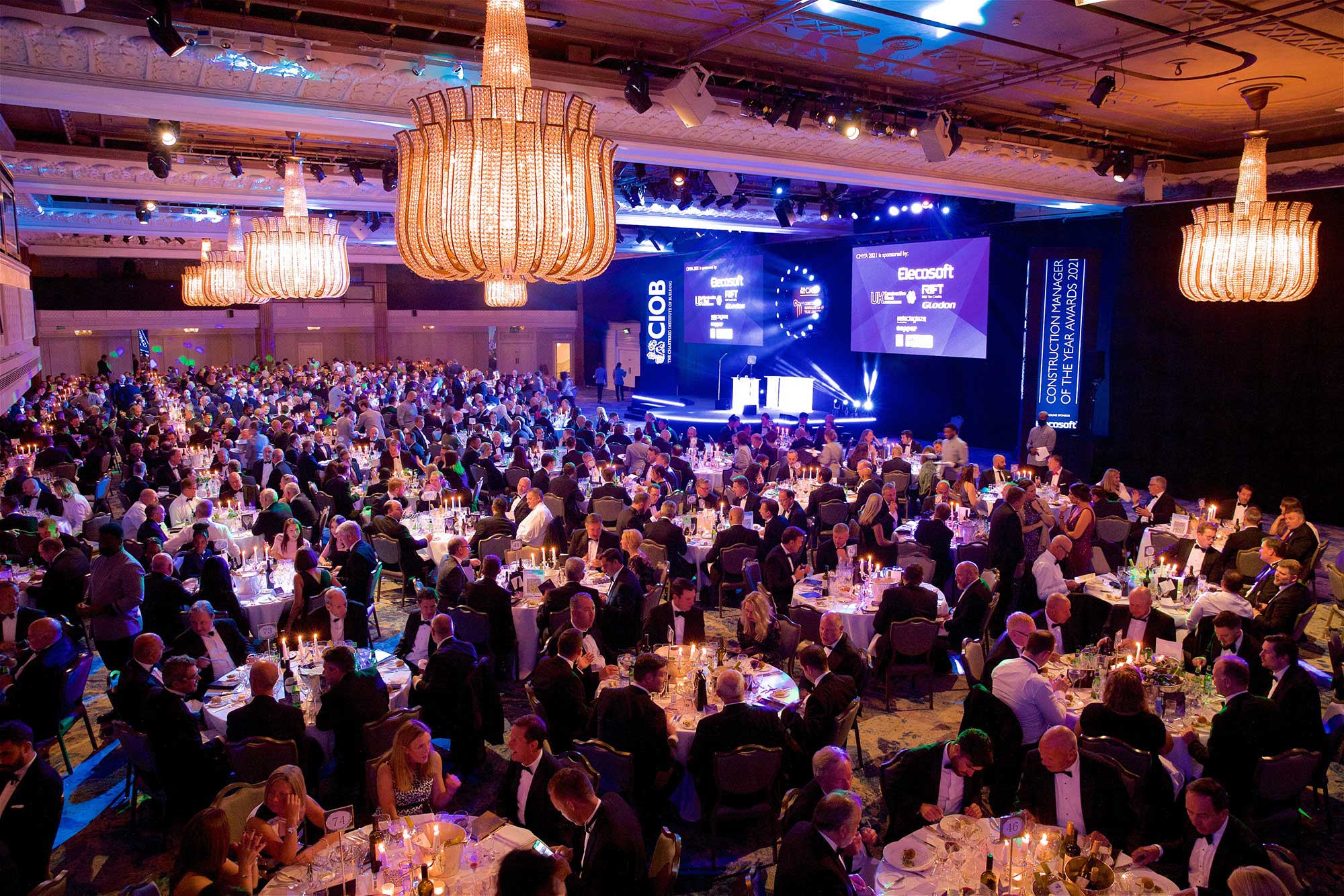 CIOB Awards 2023 - Search begins for construction's leading lights
The CIOB has begun its search for 2023's top construction managers and industry leaders
The Chartered Institute of Building has begun its search for 2023's top construction managers and industry leaders with the launch of the annual CIOB Awards. 
The prestigious awards, formerly known as the Construction Manager of the Year Awards (CMYA), were first held in 1978 and are often a springboard for careers with many past winners going on to work on iconic landmarks like Canary Wharf and The Shard. 
Entries for the awards can be submitted online with categories covering client of the year, team of the year and the coveted Construction Manager of the Year. After their introduction in 2022, categories recognising teams and individuals leading the way in sustainability and EDI, will also be making a return this year. 
The closing date for entries is March 17. Finalists will be announced in July, with winners set to be revealed at a glittering ceremony in London in the autumn. 
Caroline Gumble, CEO at CIOB, said: "In recent years, it has become increasingly important to celebrate our industry and every year the CIOB Awards showcase some of the very best talent in construction. I am already looking forward to seeing who will be nominated in 2023 and hearing their stories. If you or someone you work with has demonstrated leadership, excellence and a focus on delivering a high-quality built environment, please do nominate them for a CIOB Award." 
In 2022, the Construction Manager of the Year award was presented to Kier's Joe O'Connell for his work on Exeter's St Sidwell's Point Leisure Centre. The project also resulted in Joe's team receiving the CIOB's Team of the Year award last year. On receiving his award, Joe described the accolade as a "career high" and said he was honoured to be nominated. 
 
"If you or someone you work with has demonstrated leadership, excellence and a focus on delivering a high-quality built environment, please do nominate them for a CIOB Award."

Caroline Gumble, CEO at CIOB