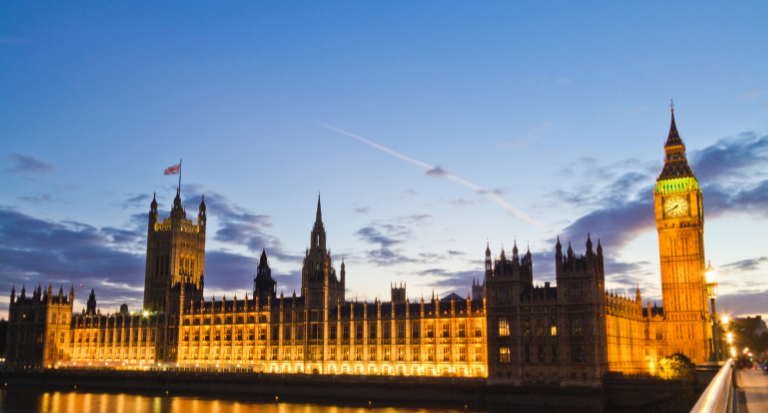 Commitment to retrofit vital for Heat and Buildings Strategy says CIOB
CIOB has responded to the Government's Heat and Buildings Strategy released today.
The Chartered Institute of Building (CIOB) is pleased that the Government has published its long-anticipated Heat and Buildings Strategy. The strategy sets out how Government will improve heating and energy efficiency of housing, incentivise people to install low-carbon heating systems in their homes and encourage industry to work in a more adaptable fashion to bring down the overall cost of heat pumps.  
CIOB welcomes the intention of the Heat and Building Strategy but are concerned it does not go far enough to meet the UK's 2050 target of reducing overall emissions by 80 per cent.  
The Institute also welcomes the Government's commitment to drive improvements to poorer performing EPC homes in line with their commitment to achieve as many homes as possible to band C by 2035. However, existing homes in England and Wales are, on average, rated within band D – this is lower than the current target set out in 'The Clean Growth Strategy' document published by the Government. 
CIOB understands that the Government has indicated its intention to upgrade existing gas boiler systems to make them more efficient, however the need to replace outdated, inefficient boiler systems is only one piece in a larger puzzle in tackling the overall efficiency of all aspects in the home. 
Addressing the sustainability of the built environment and hitting net zero ambitions will require coordinated, long-term action. Isolated activities and private market initiatives alone will not be enough to address the scale of the challenge.  
If we are to retrofit 29 million existing homes by 2050 then we urgently need a National Retrofit Strategy. Not only will this contribute to our legally binding carbon targets, it will create new jobs, deliver growth across the country and take many people out of fuel poverty.  
The Construction Leadership Council (CLC) has been working with CIOB and other professional and industry bodies in producing a costed model for a National Retrofit Strategy (NRS). With over fifty supporter organisations signed-up to the NRS we would welcome a firm commitment from Government to indicate its long-term commitment to improving domestic homes. 
Another aspect that needs further consideration is the timeline for implementing the Heating and Buildings strategy. As set out in the Government's press release, there is the intention to introduce a £450 million Boiler Upgrade Scheme targeted at replacing outdated gas boilers. Whilst this is laudable, the scheme will come into force in April 2022 and will be set at £5,000 per household to undertake replacements.  
According to the Energy Saving Trust, the current cost of installing both air and ground source heat pumps is around £8,000 to 14,000 and £15,000 to 25,000 respectively. This leaves a significant shortfall in the available funding for installations which must be addressed for the scheme to succeed. If this is not addressed by reducing the overall costs of heat pump installation earlier than the targeted 2030, Government runs the risk of seeing similar results to the Green Homes Grant scheme which failed to see significant uptake due to the amount of money that would need to be committed by applicants outside of the funding arrangement.  
There is a chronic shortage of skills in the retrofit sector, with research indicating the existing workforce needs to be more than doubled, developing around 500,000 new professionals, to address this challenge. Government is right in its assessment about the need to installers and providers to have up-to-date, high quality training skills and that they are not undercut by installers who offer cheaper, low-quality installations. CIOB welcome the move to develop new core competencies and agreed training criteria for quality and certification schemes to enhance consumer trust and protection in the sector. 
While the Government has set out a significant pot of money to draw from for the installation of new, more efficient heating systems, this funding will not address projected Government targets. Carbon Brief has highlighted that £450 million over three years at £5,000 per home equates to roughly 30,000 installations per year at current prices. However, the Climate Change Committee progress report (June 2021) estimates that this will fall far short of the Government's target of around 600,000 installations per year by 2028. We welcome further information from Government on how this target will be reached.  
CIOB believes that there is still a lack of clarity on how the Government intends to level the playing field for consumers outside of providing a grant scheme that may not cover the costs of installations as well as not meeting the targeted number of installations per year.  
Eddie Tuttle, Director of Policy, Public Affairs and Research at CIOB, said: 
"While we're glad to see that the Government has published a substantial strategy at a crucial time, there is much left wanting in this publication. It is concerning to see that there is no clear timeline nor sufficient funding for such an undertaking, and the role of retrofitting as a solution is significantly undermined. Government must pursue a coordinated approach alongside the construction industry and professional bodies to encourage consumer confidence in the grant scheme. As it stands the listed incentives will not cover the full cost of heat pump installations and many new, large scale housing developments have not been required to provide heat pumps as standard. Without greater clarity on how these key concerns will be addressed to ensure that new and existing policy works cohesively, Government risks poor consumer take-up as many will not be willing to sign up to receive incentives. A lack of consumer confidence and take-up of schemes will lead to crucial net zero targets being missed."