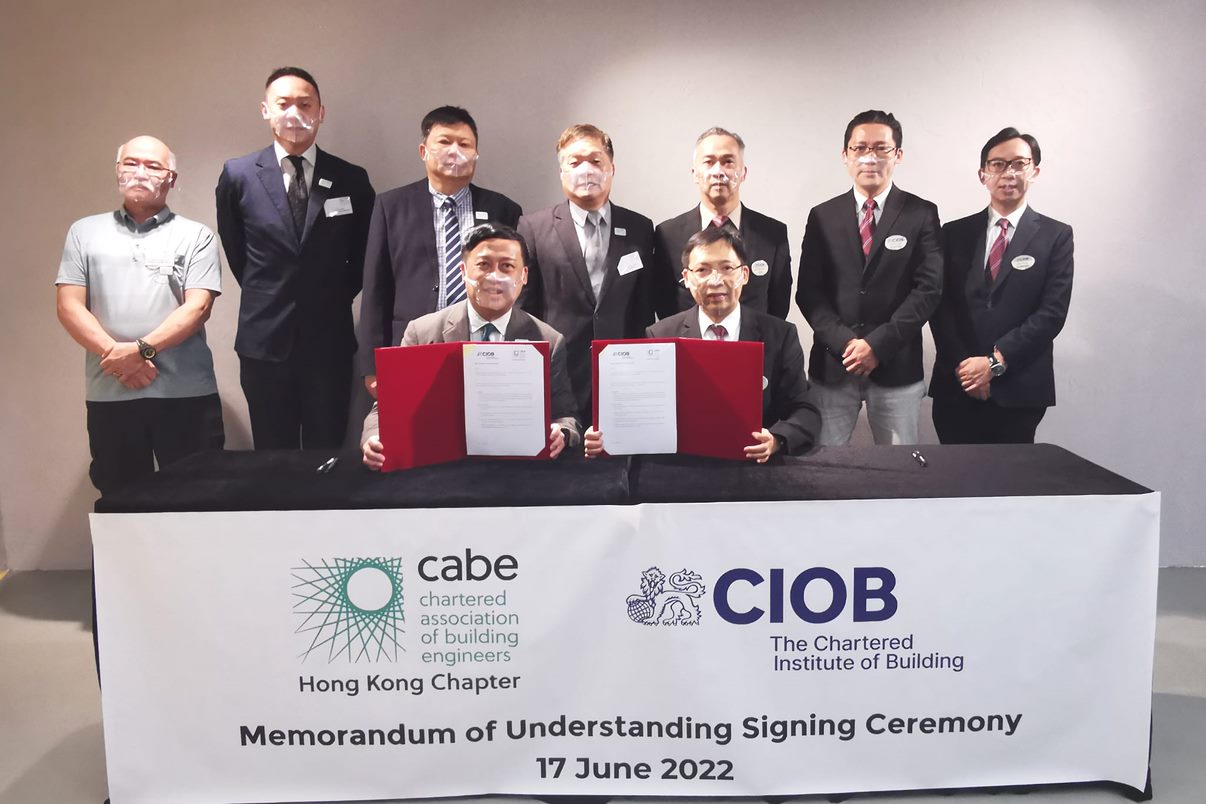 Construction industry bodies set out shared vision for the built environment
Two of Hong Kong's largest construction industry professional bodies have signed an agreement to help raise standards and promote professional development
The signing took place in Hong Kong where the chair of the Chartered Association of Building Engineers (CABE) Hong Kong Chapter, Kyran Sze, met with the Chair of the Chartered Institute of Building's Hong Kong chair, HF Wong. The event also included addresses from the CEOs of both organisations via video link.
CIOB has an established membership base in Hong Kong dating back more than 50 years with more than 2,500 members, who form the institute's largest membership hub outside of UK. 
Caroline Gumble, CEO at CIOB, said: "I'm a firm believer in the power of collaboration and this is another of our partnerships which will offer support to the international community of construction professionals. We and CABE's Hong Kong chapter have a shared vision to create a better future for everyone in the built environment and I'm pleased we've have entered into this agreement with such a prestigious organisation."
The Chartered Association of Building Engineers opened an office in Hong Kong in 2020 and aims to share knowledge, raise standards and develop professionals throughout the global construction industry. Its Hong Kong Chapter Committee and the Hong Kong office staff are dedicated to providing services for members and professional colleagues in the region.
In his pre-recorded address at the ceremony, Dr. Gavin Dunn commended CIOB HK Chair, HF Wong, and CABE HK Chair, Kyran Sze, for their efforts in strengthening and fostering the relationship between the two organisations through various forms of collaboration. He commented that CABE Hong Kong is keen to work with CIOB Hong Kong on joint activities which will facilitate professional exchanges and develop youth talent, and that by working together CABE Members and CIOB Members will deliver change and raise standards throughout Hong Kong.
"I'm a firm believer in the power of collaboration and this is another of our partnerships which will offer support to the international community of construction professionals."

Caroline Gumble, CEO, CIOB