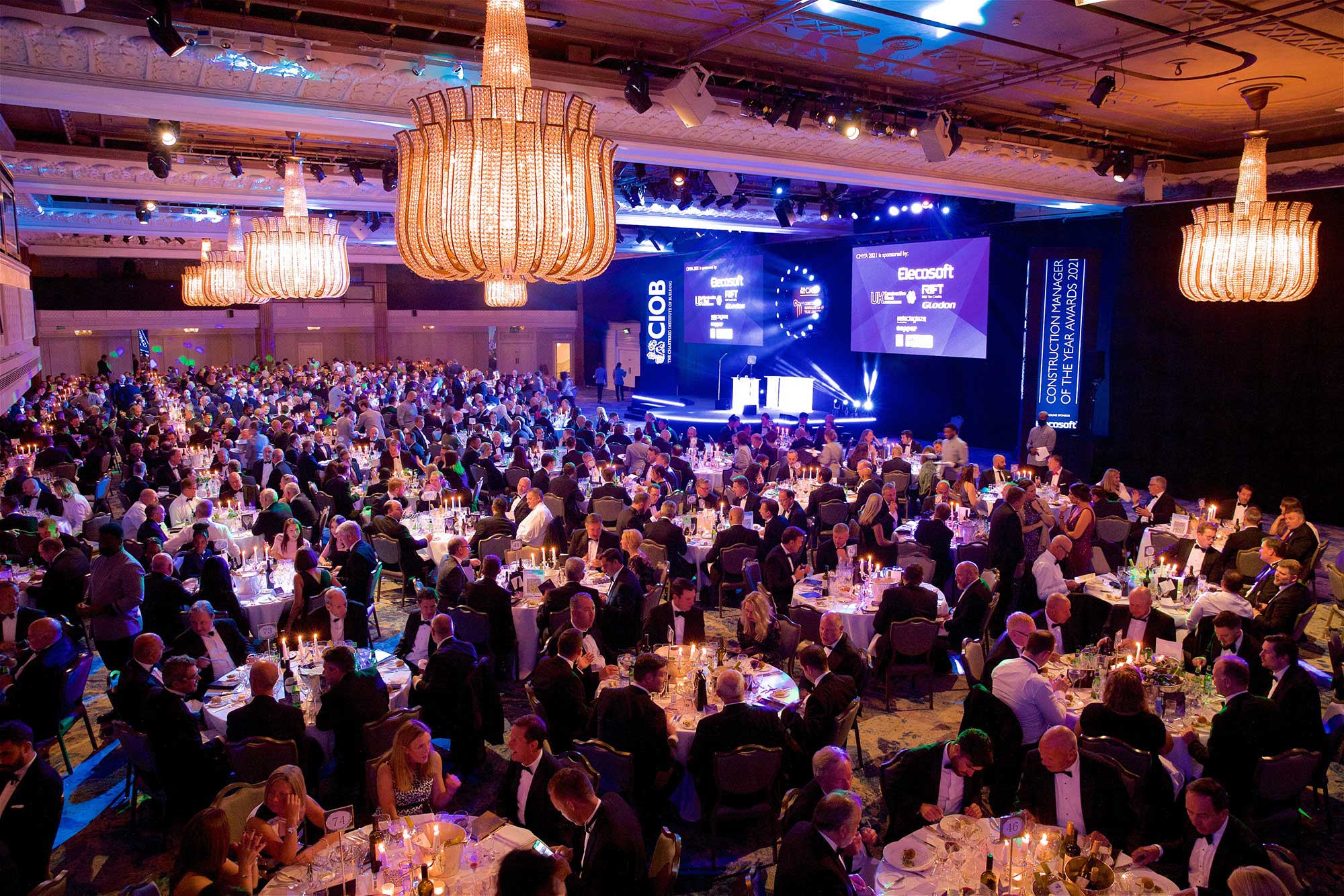 Finalists for 2022 CIOB Awards revealed
The Chartered Institute of Building has announced the finalists for its prestigious annual awards
The Chartered Institute of Building (CIOB) has announced the finalists for its prestigious annual awards.
In total more than 70 construction managers and organisations have been shortlisted for 14 awards including Rising Star, Team of the Year and the coveted Construction Manager of the Year. 
This is the first year CIOB will also present awards specifically for sustainability and equality, diversity and inclusion (ED&I), reflecting two of the biggest challenges currently faced by the construction industry.
The CIOB Awards winners will be revealed at a glittering black-tie ceremony in London on September 28 sponsored by S&P Global Engineering and Elecosoft. The event will be hosted by radio and television presenter Anita Rani, who is best known for her work on BBC Countryfile, The One Show and BBC Radio 4.
Caroline Gumble, CEO at CIOB, added: "We have received lots of high-quality entries for this year's CIOB Awards, which showcase the very best leadership and talent in the built environment sector. Our congratulations go to all the finalists, and we hope they will join us at the awards ceremony in September, which is always such an inspirational event. It will be exciting to discover who the winners are."
In 2021 the Construction Manager of Year Award was presented to Marc Burton for his project to build a 180-bed Nightingale hospital on the island of Jersey during the covid-19 pandemic. Marc and his team of locally based workers delivered the project under budget and in only 25 days.
Almost a year on from winning the award Marc said: "It was an incredible honour to win CMYA last year particularly given the extremely strong entrants across the various categories.  To receive the award at the gala evening in front of your peers was truly humbling, a fantastic experience and a career defining accolade.  
"Promoting careers in construction and the built environment has been a real passion and focus of mine for several years and the award has really helped in highlighting the fantastic opportunities that exist in our industry using the experience of the Jersey Nightingale as an example.  The Jersey Nightingale was a very special project and I've really enjoyed sharing the story, events and lessons learnt with a whole host of people including those from other industries, highlighting the contribution the built environment makes to our communities."
The announcement of the 2022 finalists for each category follows a rigorous assessment process which sees judges assess written applications, as well as conducting site visits and panel interviews.
The full list of finalists can be found on the dedicated CIOB Awards website
 
It was an incredible honour to win last year. To receive the award at the gala evening in front of peers was truly humbling, a fantastic experience and a career defining accolade.

Marc Burton, 2021 Construction Manager of the Year