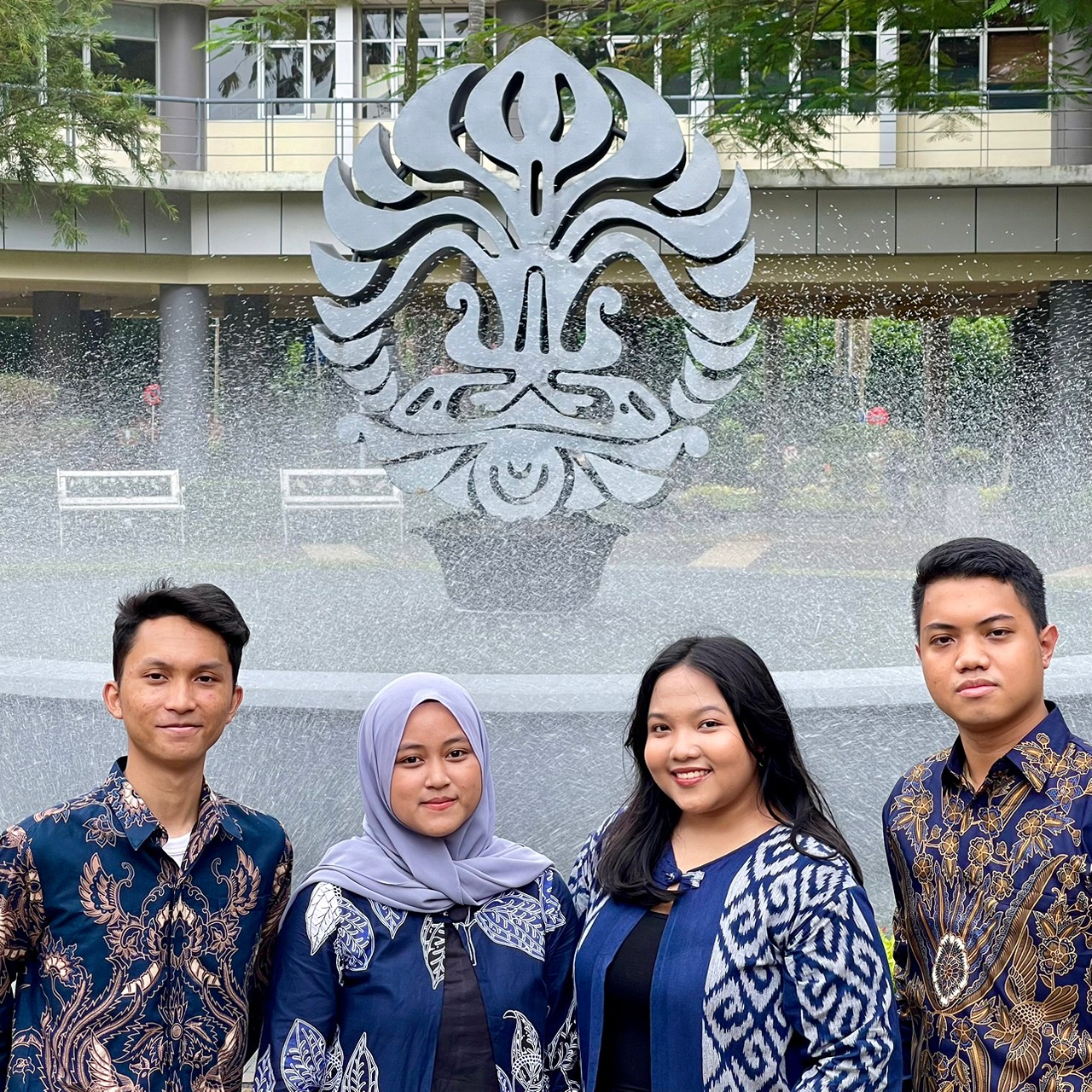 Universitas Indonesia win Global Student Challenge
A team from Universitas Indonesia have won the CIOB's coveted Global Student Challenge
A team of four construction students from Universitas Indonesia have won the Chartered Institute of Building's (CIOB) coveted Global Student Challenge. 
They fought off competition from nine other teams in the final, which was held virtually during April. In total 38 teams from 24 universities and colleagues from eight countries entered the 2023 competition, which is now in its tenth year. This is the second time a team from Universitas Indonesia has won the competition, the first having won in 2019. 
During the final, teams presented detailed project proposals to an international panel of judges online. They were required to provide, among other things, a completed design and build programme, together with costs for each aspect of the build. They also had to share a payment statement, listing what payments will be required, and when, and detail on the key environmental and sustainability benefits to demonstrate a long-term community legacy for their fictional project. 
Members of the winning team, who shared a £2,000 cash prize are: 
Juan Fidel Ferdani (studying Civil Engineering) 
Nada Laili Nurfadhilah (studying Environmental Engineering) 
Elgrytha Victoria Tybeyuliana (studying Environmental Engineering) 
Evan Ariel Christoper (studying Civil Engineering) 
They are due to travel to Liverpool in the UK in June where they will attend CIOB's annual Member's Forum event and present their winning project to an international audience. 
Kate Macbeth, Marketing director at CIOB, said: "Universitas Indonesia showcased an exceptional submission by presenting a technically sound solution, focusing on lean principles, novel innovations, and a low-carbon approach. They demonstrated excellent team participation and during the final stages confidently addressed technical inquiries. Ultimately, their design and construction solution emerged as more holistic, successfully balancing commercial, technical and sustainability considerations.  
"Although the judging contest was extremely close, Universitas Indonesia managed to demonstrate the winning combination of innovation, technical prowess, and teamwork which is why they are the worthy winners." 
On receiving the news they'd won the competition, the Universitas Indonesia team said: "Joining this competition was part of our dreams in college since our first year of undergraduate studies and we are so thankful that we can design our project and finish it well. Winning it is beyond expectation and can be done not only because of hard work but also help from various people, including our advisor, Professor Muhammed Ali Berawi, support from our alums in Universitas Indonesia, and also the prayers from our family and friends. We hope this project will be our first step in entering professional careers in sustainable project management. 
The team added they are "thrilled" to be invited to CIOB's Member's Forum in June and welcome the "unparalleled chance for us to learn from the best in the business and gain invaluable insights into the latest trends and techniques in built environment, sustainability, and the construction world." 
Third and second places in the competition went to Tongji University, which provided the 2022 winning team, and Taylor's University, Malaysia, respectively. 
This year also saw the move to a new virtual platform for the competition, SimVenture Validate. The online platform is widely used by universities to build employability and enterprise skills. It is also well suited to helping develop creative thinking, business planning and communication skills and aligns closely with CIOB's corporate plan themes, as it encourages focus on sustainability, quality and the users of the built environment. 
Kate added: "The new format has given us a far greater depth of understanding of the students' submissions and their interpretation of the construction brief. Using SimVenture Validate opened the competition up to creativity and our online interviews enabled us to give students a taster of what a real-life pitch would be like and test their team dynamics. " 
Watch CIOB's video announcing the 2023 Global Student Challenge winners here  
"Attending CIOB's Members' Forum with give us an unparalleled chance to learn from the best in the business and gain invaluable insights into the latest trends and techniques in built environment, sustainability, and the construction world."

Universitas Indonesia, Global Student Challenge winners 2023