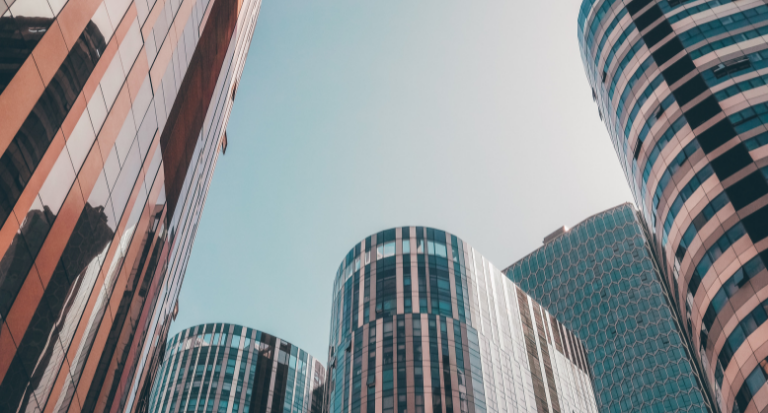 The Building Safety Regulator Conference 2023
On Wednesday 22 March 2023, members of CIOB's policy and public affairs team attended the first Building Safety Regulator conference at Central Hall in Westminster.
The event served as an opportunity to hear directly from the new Building Safety Regulator (which sits within the Health & Safety Executive) about important changes that will come into effect from April 2023.
Keynote addresses were given by Lee Rowley MP, Minister for Local Government & Building Safety, Sarah Newton, Chair of the HSE, Sarah Albon, Chief Executive of the HSE and Peter Baker, Chief Inspector of Buildings at the HSE. The main announcements from the four speakers included:
The Building Safety Act 2022 is really just the start of the process. In order for the new building safety regime to succeed, the industry needs to collaborate to bring forward a sense of responsibility for building safety.
The HSE has already begun to perform its function as the new regulator through Planning Gateway One where safety aspects are considered during the design stage of a new High Risk Building (HRB). Initial data suggests that HSE has noted safety concerns on over half (56%) of the schemes submitted, although this number is coming down.
The Building Safety Regulator (BSR) will be in place from April 2023 and the principal accountable person (the person who legally responsible for the structure and exterior of the building) will be required to register high-rise residential buildings from 1 April 2023. There will be a six-month registration period before it becomes mandatory and a criminal offence (April 2024). Further detail on what information will be needed can be found

here

.
Building control professionals and private building control organisations will have to register with the BSR and registration will open in October 2023. They will have six months before it comes mandatory (April 2024).
The Building Safety Act 2022 included the provision to set up a statutory residents' panel to ensure residents are placed at the heart of the new regulatory regime. The BSR have since recruited a panel of 18 people in December 2022 who are conducting a residents' insight programme with a report due to be published. The panel has met once but will meet more frequently once the bulk of the Act comes into force later this year.
The planning gateway system has been designed with flexibility in mind. Most schemes will need to be submitted as a whole during design and construction. However, for particularly complex buildings, the HSE is willing to work with applicants to submit plans in phases. Once all plans and prescribed documents are submitted and an HRB has passed through Gateway Three, these documents will form the foundation of the golden thread for that building.
CIOB's policy and public affairs team attended a variety of sessions throughout the day. We have highlighted some of the key points from these sessions below.
Understanding the gateways process
During this session further information  about the formation and application of the three planning gateways that new HRBs will need to pass through to demonstrate safety during design, construction and completion. Key points included:
The planning gateway process does not introduce any new requirements, instead it changes the process to ensure greater oversight and scrutiny throughout design and construction.
Ultimately, without passing through the three gateways it will not be legal to occupy an HRB.
Changes can be made to a scheme when passing from Planning Gateway Two (Construction) to Planning Gateway Three (Completion). However, any changes will need to be submitted to the regulator for approval.
There is a list of prescribed documents that will be required to be submitted as part of passing through the gateway process. These included:

 Construction control plan

Fire and emergency file

Building regulations compliance document

Planning statement

Mandatory occurrence reporting

Change control plan

Competence declaration

Description of mandatory occurrence reporting system
The Regulator will be looking for is granular detail in each of these documents. They will want to understand why decisions have been made, why certain materials are being used and why project team members have been appointed and what makes them competent.
Each of the planning gateways will be associated with the completion of a key milestone alongside the necessary supporting documents. These are:

Gateway One – Building regulations compliance document

Gateway Two – Construction control pla

Gateway Three – Completion certificate
The Building Safety Regulator (BSR) as the Building Control Authority
During this session, the team heard directly from HSE on how they will perform their role as the building control authority. Key points included:
The BSR will become the only building control authority for HRBs which has two or more residential units or is a hospital or care home.
The BSR has been given significant enforcement powers including those noted in the table (top right).
Should you have any questions on the Building Safety Act, please contact the policy and public affairs team on [email protected].