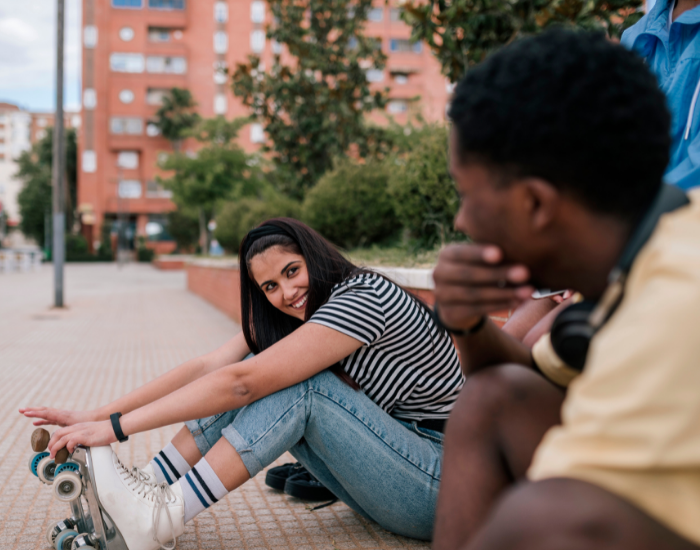 Why you should attend the CIOB Student Festival 2023
I am a student studying an MSc in Digital Engineering Management at UCL. During my last undergraduate year, when I was studying a BSc in Quantity Surveying at the University of Greenwich, I joined the CIOB Student Festival in March 2022, as a student member of the CIOB and as a Tomorrow's Leaders member for the CIOB London Hub.
This was a fantastic experience where students from all over the world gathered to listen to international speakers; it helped me to boost my confidence as a student and also assisted me in understanding the career path in construction for a graduate role.
It was nice to see many like-minded student members of the CIOB with a passion for the built environment and ready to make an impact.
It was also interesting to hear the opinion of industry professionals on the role of graduates and students in the industry; other talks were also empowering and made me more aware of all the nice opportunities available and the impact other people and I can make.
As I was in the last year of my Bachelor's degree, I found really useful tips for my dissertation; having an external and different point of view helped me understand various concepts, which helped me significantly to go through the most challenging project of the degree.
The festival also offers the opportunity to have a Q&A with the speakers. I was pretty interested in the questions raised by other students and the well-answered reflections the speakers gave.
I would highly suggest to other students to participate in the CIOB Student Festival 2023 to feel more motivated and passionate about the possibilities in the industry at the end of their studies.
Also, the knowledge obtained can help students to make more informed decisions and to enrich their current studies.
The confidence gained and understanding of the sense of community as students can make the transition from studies to industry less daunting.
Also, it is straightforward to join on the platform used by the CIOB. It took me around five minutes to be completely set up. There are multiple reminders to be sure you don't miss the dates and the speaker line-up, so it is easy to join and leave when comfortable.
I will definitely be joining the next CIOB Student Festival, to learn more and enhance my studies, and I hope to see many other students as well. Sign up to the CIOB Student Festival 2023 here.