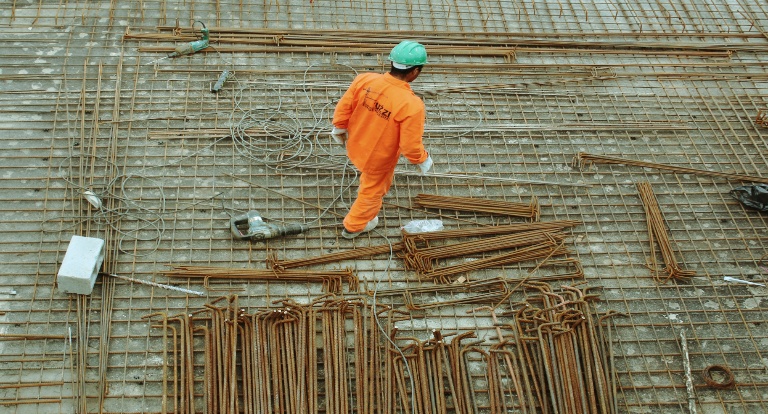 CIOB responds to the 'Pyrite and Mica Redress Issues'
CIOB has responded to the 'Pyrite and Mica Redress Issues' debate in Dáil Eireann.
Earlier this month (15 June) an opposition motion supporting a 100 per cent redress scheme for homeowners affected by the Mica scandal was agreed in Dáil Eireann. Two amendments to the motion were adopted, including one calling for a public investigation into the Mica scandal.

In 2017, an expert Government report found that almost 6,000 homes across Donegal, Mayo, Sligo and Clare were affected by defective concrete blockwork. This has been causing cracks in buildings' external plastering and rendering, with thousands of houses essentially disintegrating and becoming uninhabitable. The problem is caused by a mineral called muscovite mica in concrete blocks which impacts the cohesion of cement in them, hence affecting the durability of the walls.

The Sinn Féin motion called the Government to amend Statutory Instrument No. 25 of 2020, to provide those affected by defective blocks in Donegal, Mayo, Clare and other affected counties with 100 per cent redress, including remediation, storage and temporary accommodation costs.

While the vote is not legally binding, it sendsone, a clear message about the strength of feeling on this issue and the pressing need to find a solution that protects those living in potentially unsafe buildings.

CIOB has been closely monitoring and reviewing the issue of building materials and building safety, as a matter of public interest and one that is clearly relevant across the construction industry. While there is no doubt that it is a complex matter involving a long list of stakeholders, thousands of people all over Ireland are living in accommodation that is potentially unsafe and, in many instances, faced with the prospect of a financial commitment to rectify something over which they had no influence or control. This is causing unnecessary distress and is clearly unacceptable.

The current Defective Concrete Blocks Grant Scheme was introduced in 2020 and covers 90 per cent of rebuild costs. However, homeowners must pay for tests, sampling and certification the costs of which are significant. There are also exclusions including windows and kitchens and for demolition and rebuild planning and architect fees are not covered. For many of those affected this is not enough. 

It is encouraging that there is political will across all parties to take further action, but  CIOB would like to see the Government commit to acting immediately. Government should confirm measures to make affected buildings safe as soon as possible and find a funding solution which does not penalise homeowners, leaving them burdened with paying, even in part, for historical building safety remediation works.

Once an appropriate scheme has been put in place, the construction industry must play a role in ensuring such a situation does not happen again. In the short- to medium-term, this means that replacement work is carried out to the highest standards. Over the longer-term, the sector needs to ensure that lessons are learned and, crucially, embedded within the construction process.