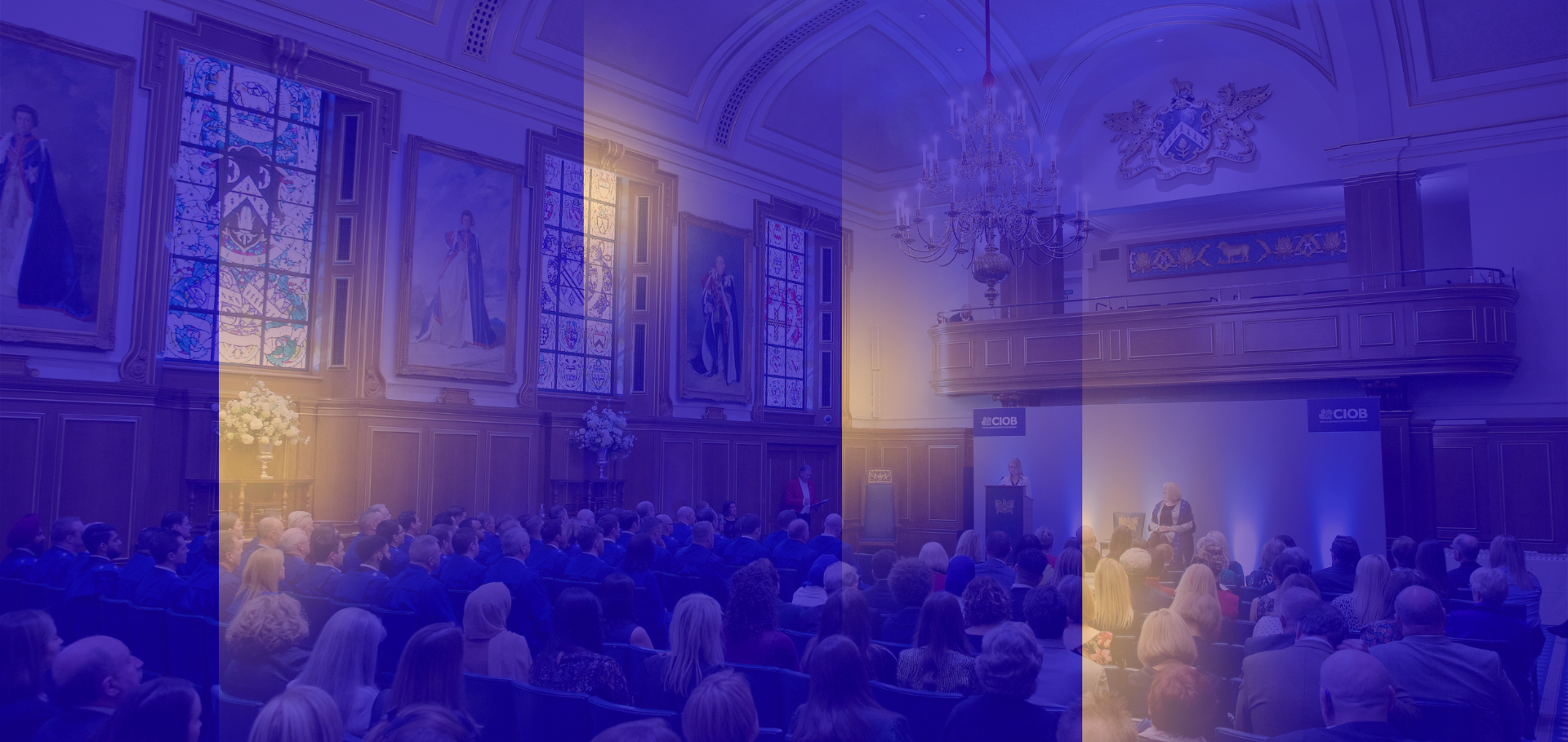 Graduation Ceremonies are an opportunity to celebrate with family and friends your tremendous achievement of gaining an internationally recognised accreditation.
Chartered Membership sets you apart as a true professional in your field and will enhance your career, help you win contracts, boost the professionalism of your organisation and raise standards of construction management around the world.
Graduation Ceremonies are for:
Individuals who have become a Chartered Member, a Fellow or a Chartered Environmentalist.
Companies who have become a Chartered Building Company, Chartered Building Consultancy or a Training Partner.
If you have recently achieved your accreditation, we would be delighted to welcome you to one of our Graduation Ceremonies where you can choose to bring family, friends or colleagues to join in your special day.
CIOB Graduation
Watch our short film to get a glimpse of one of our previous graduation ceremonies. It's a real day of celebration! We caught up with some graduating Members and Fellows to hear about what it's like to be part of this day and what it means to be Chartered.
Dress Code
Business dress i.e. suits, trousers, jackets, shirts, skirts and dresses.
Gown Hire
All CIOB Members and Fellows receiving recognition are required to wear a CIOB gown, which can be hired from the robe makers Ede & Ravenscroft (please select CIOB England or CIOB Ireland).
All gowns will be delivered to the venue, ready for you to pick up on the day and needs to be ordered at least 10 days before the ceremony.
From start to finish it was an absolute pleasure to attend the ceremony, it made me feel special receiving my certification. The whole day was an amazing experience I will never forget.
I had received confirmation of membership earlier in the year, but the event really drove home the sense of achievement and belonging to CIOB for me.
Register Now
Browse all upcoming graduation ceremonies and find the perfect one for you.
London Venue
Painters' Hall
Our London-based Graduation Ceremonies are held at Painters' Hall. The Livery Hall incorporates the traditional elegance of a City Livery Hall with numerous modern facilities. It possesses beautiful art with scenes dating back to the 16th century.
Dublin Venue
The Law Society at Blackhall Place
The Law Society at Blackhall Place in Dublin city centre is classical in style and unique in setting. Boasting exquisite architecture, beautiful ornate high ceilings and one of its unique features, the 18th century stained glass window, the Presidents' Hall is a room which aims to impress.
Belfast Venue
Assembly Buildings
Assembly Buildings is one of the most iconic venues in the UK and certainly Belfast. Built in 1905, in the style of a Scottish Baronial Castle, this historic and one of a kind conference and meeting venue with a wide range of rooms that can accommodate any Hybrid Conference size.