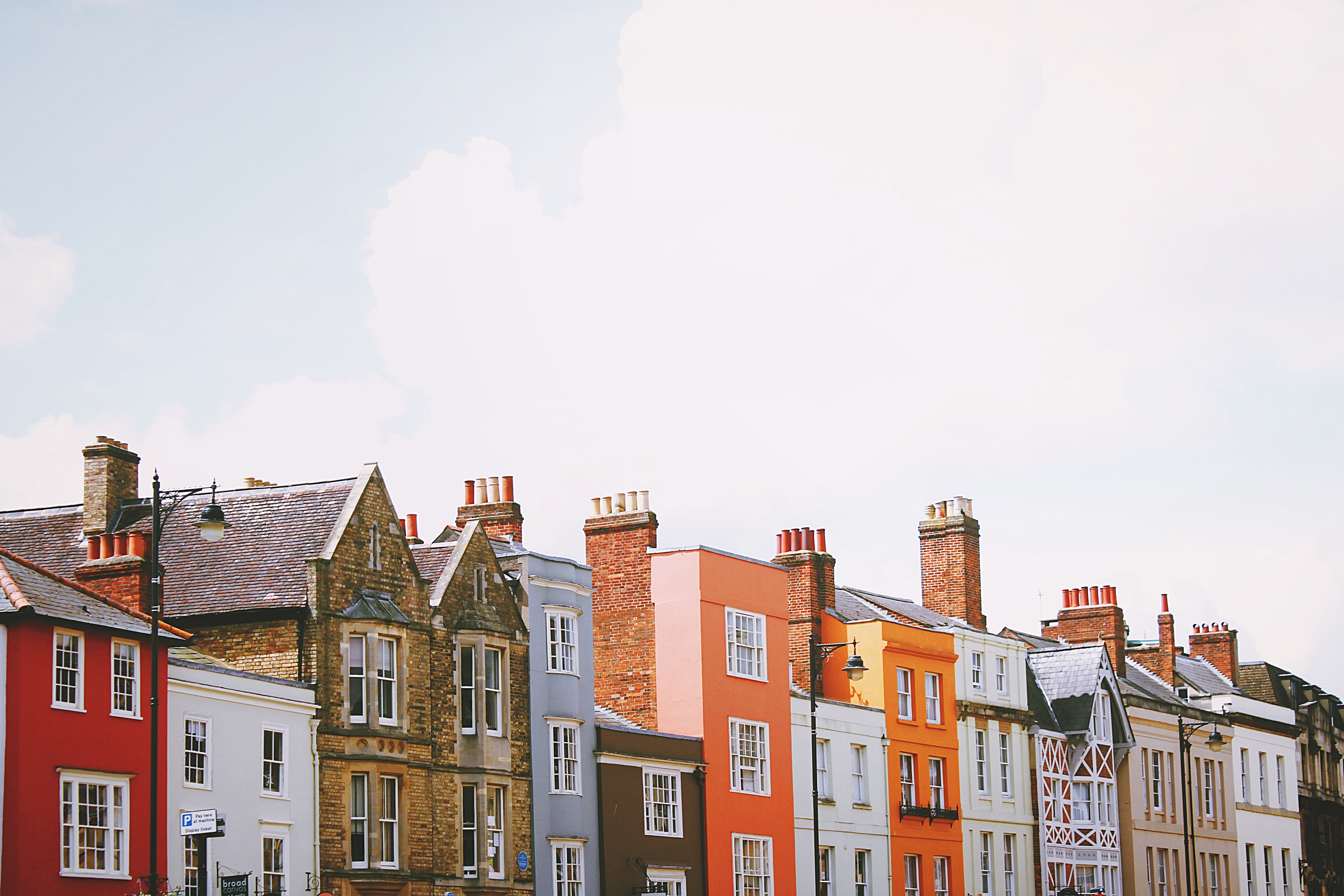 Future of construction
News
The CIOB Policy Team Newsletter - April 2023
April with the CIOB Policy team
Welcome to this edition of CIOB's policy team newsletter.
This edition includes an introduction to our recent update to the Real Face of Construction report, an overview of the new CIOB Building Safety Resource Page as well as articles on a potential demolition levy in Wales, coverage of the recent Great Debate in the Midlands and our regular regional overviews.
If you have anything you would like to share, we would love to hear from you, so please do get in touch at [email protected]. 
The Real Face of Construction 2023
On 26 April, we launched our third edition of The Real Face of Construction 2023, analysing construction's performance across the UK and Ireland.
The report includes data examining the number of construction businesses, output from the industry, stock of buildings, number of people employed by sector, annual earnings and key projects, demonstrating construction's importance as an employer and driver of prosperity in each area.
Additionally, the report features roundups of several roundtable discussions that we held with CIOB members to understand geographic challenges and opportunities faced by the sector.
The report finds that the average annual earnings in construction in 2022 were around £36,000 compared to £33,000 across all other sectors. And while average earnings across all sectors rose by 15% between 2012 and 2022, the rise for full-time construction workers was significantly higher at around 24%. We note, this is based on the Office for National Statistics (ONS) official definition of construction using the standard industrial classification code F and does not include many professions such as architecture, planning and surveying.
We welcome any feedback or whether you think the data reflects what is happening in your business. Please contact [email protected] if you have any thoughts.
You can read the full report here.
Building Safety Act 2022 Advice & Guidance
In April 2023, CIOB's policy and public affairs team launched the Building Safety Act 2022 Advice & Guidance resource page. Our resource page will act as a one-stop shop for all things building safety through the eyes of the CIOB.
Click here to access our resource page.
Applying our Case for Retrofit over Demolition to Wales
CIOB's Policy & Public Affairs Officer - Wales, David Kirby, recently penned an article in The Welsh Agenda proposing a solution to Wales' long standing issues of demolition over retrofit.
Read the article here.
Our Welcome to the First Dedicated Housing Minister for Scotland
CIOB's Policy & Public Affairs Officer - Scotland has welcomed the addition of a dedicated Housing Minister to the Scottish Government's cabinet.
Read the full comment here.
Making the Most of What We've Got
CIOB, along with other professional bodies in the built environment (RICS, RIBA, RTPI, ICE and LI), gathered over 100 experts across the West Midlands in April to explore and debate the challenges we face on the path to net zero and possible solutions.
Read more on the event here. 
CIOB and the Press
CIOB's media coverage in April included: 
CIOB's Real Face of Construction report was covered by around 20 construction trade media outlets across the UK including Building Magazine, Construction Management, Specification Magazine and Fix Radio, and also by a handful of BBC regional media. Policy Development Manager, Daisie Rees-Evans gave interviews about the report, with a focus on worker shortages, to BBC South East TV news, BBC Radio Berkshire, BBC Radio Kent and BBC Radio Manchester. Radio Kent followed Daisie's interview with a listen phone in about working in construction while BBC Radio Berkshire interviewed a trainee site manager who spoke passionately about his love of his job.
Our April column in Scottish Construction Now was written by Brian Gallacher FCIOB, about being a Fellow with CIOB and how this has contributed to the success of his business.
The launch of the new Safety Critical Elements in Buildings Guide, in partnership with RIBA, was covered widely by construction industry media including Fire Safety Matters and Construction Management.
The winners of the 2023 Global Student Challenge were announced in late April. The news was covered by Global Construction Review and Specification Magazine.
Articles mentioned in the previous edition which had yet to be published, are now available to view online:
Regional Overviews
Ireland & Northern Ireland 
The dissemination of 'Flipping the Green Switch: deferring stamp duty on residential retrofit in Ireland' continues apace. Last week (25/4), Joseph Kilroy, Policy and Public Affairs Manager – Ireland, Scotland, and Wales, presented the paper to the Labour Party's director of policy. With manifesto season coming into view with the upcoming local and European elections, this is the latest in a series of meetings with the main political parties as they get their policy strategies in order.
Late April (20/4) also saw the kick off for the 'Modern Methods of Construction and social housing' project CIOB is doing in partnership with TASC (Think Tank for Social Change). This is the second project the Institute has done with TASC, and the project kicked off with an expert roundtable in TU Dublin's Grangegorman campus. President Michael Yam gave the opening address.
Speaking of TASC, Joseph Kilroy attended a reception with the President of Ireland in Áras an Uachtaráin to celebrate TASC's 21st anniversary. The CIOB and TASC's 'Job Quality in the Irish Construction Sector' report piqued the President's interest given his interest in the built environment.   
Retrofit continues to be at the forefront of the CIOB's policy work in Scotland. Jocelyne Fleming, Policy & public affairs officer for Scotland, represented the CIOB at the UK Collaborative Centre for Housing Evidence's 'Delivering NPF4' conference in the "Creating a zero-carbon world means fixing what we've already got" panel discussion. The CIOB also met with the Minister for Zero Carbon Buildings, Active Travel and Tenants' Rights, Patrick Harvie, about our 'Levelling the playing field, not Scotland's built environment' paper, and discussed the role that a demolition levy could play in incentivising retrofit projects across the country.
Our engagement with Scottish Government continues on a number of issues. Jocelyne attended first meeting of the Tenement Maintenance Working Group subgroup on five-yearly passports. This group has been tasked with investigating and recommending a system for an evaluation process for tenement buildings to determine the condition of common spaces. Further, we participated in the second meeting of the Aggregate Tax Advisory Group at the Scottish Government to discuss the proposed scope of the devolved tax and proposed reliefs and exemptions. Finally, the CIOB attended the Scottish Government Cladding & Remediation Stakeholder Working Group where civil servants provided updates on the Single Building Assessment programme, Terms of Reference for the Working Group and the Safer Buildings Accord.  
In Wales we were thrilled to welcome our CEO, Caroline Gumble, and President, Michael Yam, to Cardiff for a two day visit. We were lucky enough to have guided tours of the Senedd (Welsh Parliament) and Cardiff Castle, and engaged with members from across Wales. During this visit, we met with senior Welsh Government civil servants in the apprenticeship division to talk about construction's skills gap and how to fix ongoing recruitment issues in the sector. This was a particularly interesting discussion given Welsh Government's recently released Wales Innovates strategy and Net Zero Skills Action Plan. Also up for discussion was Wales's Built Environment GCSE, and how successful this has been so far in changing the perception of the construction industry among younger people.
Continuing the discussion on skills, we held an event on the evening of 18th April with partner organisations of the Built Environment Alliance Cymru (BEAC). This event facilitated avid discussion, and plenty of food for thought to take forward with Welsh Government, Members of Senedd, and other stakeholders, as well as how to better engage with apprentices and learners in the sector to ensure their skills are put to good use instead of transferring to a competing sector.
Towards the end of April CIOB attended Welsh Government's Decarbonising Welsh Housing Live, and the Chartered Institute of Housing (CIH) Cymru's annual TAI conference. Across these two events, skills, competence and retrofit were hot topics, and attendees heard from Welsh Government's Climate Change Minister, Julie James MS, and leading civil servants on a range of Welsh Government including the Innovative Housing Programme (IHP). Most importantly, attendees at TAI also heard from Welsh Rugby refereeing legend Nigel Owens.
Coming up in May
May is a patchwork of activity in Parliament as a variety of recesses will split up any significant progress on governmental priorities in the lead up to summer (this includes the four-day recess for the coronation of King Charles.
With that in mind, this will be a much shorter edition of 'Coming up in'. Firstly, in May, Baroness Jones of Moulsecoomb plans to put the Government's representatives in the House of Lords under pressure through an oral question on the current progress towards the implementation of the recent Net Zero Strategy. On the same day, in the committee halls, the Levelling Up and Regeneration Bill Committee will meet again to discuss the bill in its 12 sitting. The committee will meet again on 18 May in what has been a very protracted set of hearings.  
Arguably the most significant item on the agenda in May is the ten minute rule motion which will be brought forward by Tom Hunt (Conservative) on Cladding Remediation Works (Code of Practice).
In May, two relevant departments will come under fire from oral questions including the Department for Business and Trade (18 May) and the Department for Energy Security and Net Zero (23 May).
The only other item of note is the third reading of the Healthy Homes Bill which has been brought forward by Lord Crisp (Crossbench) in the House of Lords. The Bill, according to its introduction, will make provision about the targets, plans and policies for the delivery of healthy homes and neighbourhoods and enshrine a definition of a 'healthy home' with the view of using this to establish and office of the Healthy Homes Commissioner.
Staying in Touch
Thank you for reading this month's update from the CIOB policy team. We will be back in your inbox next month with more information about what the team is up to, what is going on in Parliament and built environment news to look out for.
All the best,
The CIOB policy team