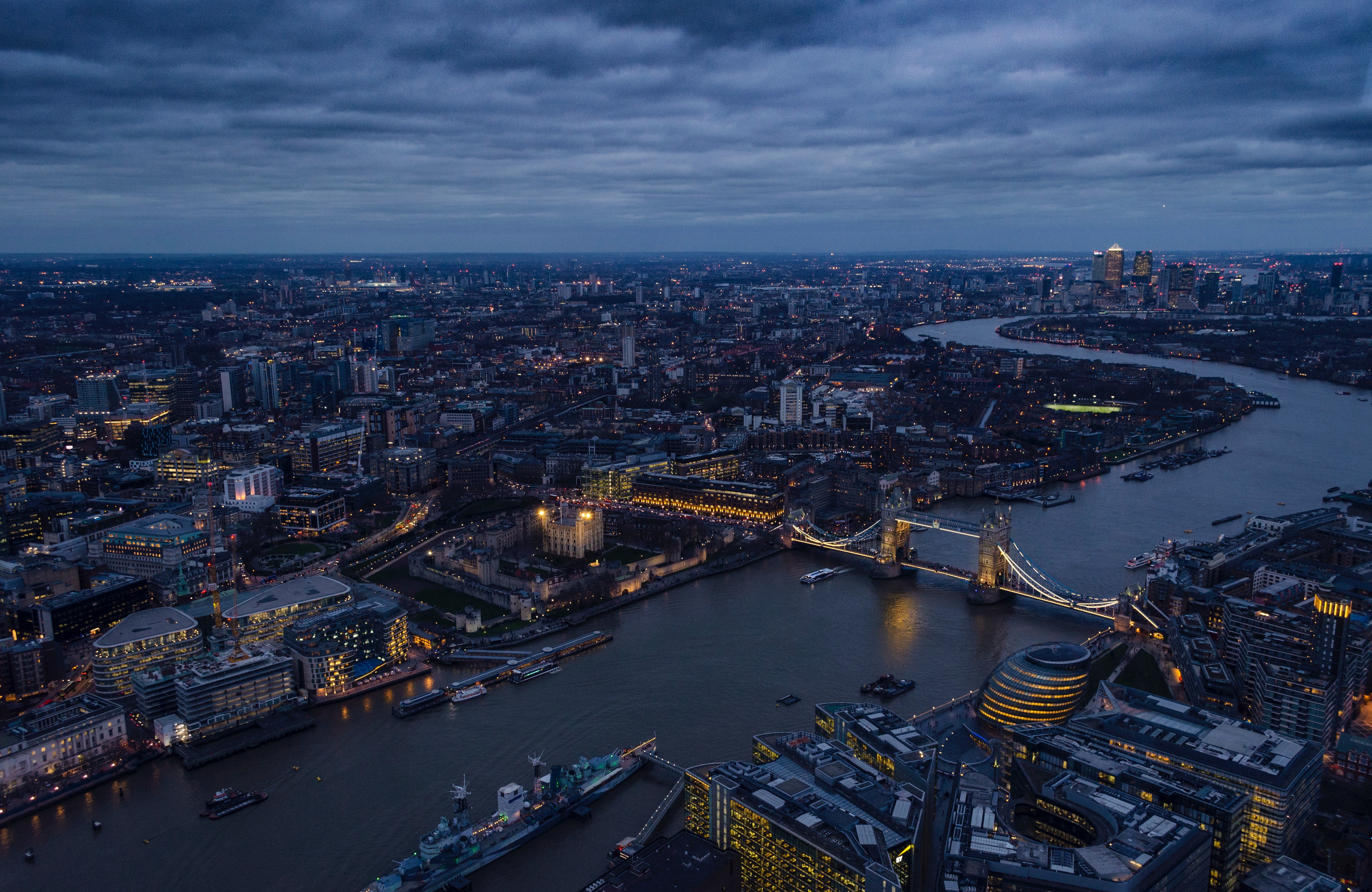 Future of construction
News
The CIOB Policy Team Newsletter - August 2021
This edition includes a summary of our response to the House of Lords Built Environment Select Committee's inquiry into meeting the UK's housing demand and the outcome of Richard Bacon MP's review.
Good afternoon,
Welcome to this month's CIOB policy team newsletter. Our August edition includes a summary of our response to the House of Lords Built Environment Select Committee's inquiry into meeting the UK's housing demand and the outcome of Richard Bacon MP's review of scaling up self- and custom-housebuilding. We have also produced a short update from our global regions, our quality workstream and data from the most recent Office for National Statistics (ONS) construction output figures.
We would love to hear from you, so please do get in touch at [email protected]
One thing you need to do... Check out the new CIOB app

CIOB have launched a free mobile application entitled CIOB Connect. The app is available on the Apple Store and Google Play.
Users of the app will gain access to features such as a library of continuing professional development (CPD), news feeds from CIOB's publications and magazines, along with the ability to speak directly with other members.
In policy and public affairs terms, we will be using it to promote upcoming consultations and inquiries, as well as create a forum to discuss our policy proposals. It is part of our move to find out what issues are affecting members and strike up more involvement from the CIOB community.
1. House of Lords Built Environment Select Committee
We have submitted evidence to the House of Lords Built Environment Select Committee inquiry into meeting the UK's housing demand.
The inquiry, chaired by Baroness Neville-Rolfe DBE (Cons), is investigating the demand for new housing in the UK and how barriers to meeting this demand can be overcome. It specifically looks at the Government's target of building 300,000 new homes by the mid-2020s, and for one million homes to be supplied by the end of the current Parliament.Our response highlights the flaws associated with arbitrary targets of new homes in the UK, specifically our concerns around the quality of housing. We also detail the construction industry's capabilities to deliver on Government's targets of new homes and what can be done to enhance this. We also discuss the opportunities and risks associated with delivery through permitted development rights (PDR), modern methods of construction (MMC) and self- and custom-build homes.
Once approved by the Committee, we will make our evidence publicly available. However, if you wish to learn more, please contact David Barnes, Policy & Public Affairs Manager on [email protected]
2. The Bacon Review of self- and custom-housebuilding

On 21 August, Richard Bacon MP (Cons) launched the findings from his independent review into scaling up self- and custom-housebuilding.
The report makes six recommendations to Government on how to support growth in all parts of the custom- and self-build market, helping to boost capacity and overall housing supply in the housing market. These aim to support more competition and innovation within the housebuilding industry, as well as the UK's net zero ambitions.
We fed into the review and are favourable of additional and creative avenues for constructing homes, as these could widen the scope of development options available; at present consumers do not turn to alternatives because those are not currently available to them. However, we note that scaling up self- and custom-housebuilding is not the panacea to the housing crisis but rather part of a mix of long term policies to create stability in the market. Importantly, any move to 'scale up' must come with the warning on quality control and the potential for rogue builders without qualifications undertaking work.  As Hew Edgar, Associate Director for Policy at CIOB states in his latest blog, "Without due diligence or professionalism, CSB homes could be sub-standard, limited in protection(s) for the consumer, and risk reputational damage: one bad news story could undermine confidence in CSB and the aims of the scaling up programme.
3. Global Policy & Public Affairs Update

Colleagues across CIOB's global network are currently undertaking a programme of engagement to increase our policy influence and the recognition of our qualifications.
In Hong Kong we continue to engage with Government departmental officials, professional bodies and other key built environment stakeholders in the Special Administrative Region (SAR) to discuss issues of mutual concern and interest; including the development, design and safety of housing; infrastructure; and sustainability. Several meetings have already taken place, with numerous others are planned for the weeks ahead which we will keep you posted on.
In South Africa, we are working towards enhancing the current Memorandum of Understanding (MoU) to Memorandum of Agreement (MoA) – via a timetabled work programme - with a view to get MCIOB qualification recognised by the South African Council for the Project and Construction Management Professions (SACPCMP). Simply put, the agreement will put CIOB qualifications on a level playing field, ensuring those that become MCIOB have the same access to construction procurement opportunities.
4. Update on Building Safety Quality in Construction

The Building Safety Bill has started its journey in Parliament, proposing changes to the building safety law by placing new duties on those responsible for the safety of high-rise residential buildings. For those interested, there are two consultations out on the Building Safety Levy and the Building Safety Bill.  
Last week's Newsnight programme focused on the UK's building safety crisis, highlighting the human consequences of the failures of quality and building safety that have blighted our industry. We responded to the episode last week with our own thoughts on the matter which you can read here.
This week the Health & Safety Executive published 'Safety case principles for high-rise residential buildings' which is an important step in the new building safety regime as it sets out some early key messages for those responsible in ensuring building safety standards. (Read the published document here).
Quality & Safety Training
CIOB have continued to maintain its focus on quality as industry faces crucial change with the planned implementation of the Bill. In previous editions of the newsletter, we have provided readers with an update on the work of CIOB's Quality Implementation Group (QIG) and the Building Safety Bill itself. However, it would be remiss of us not to mention the training we have developed to help members and those working in the industry improve on their knowledge of quality and prepare for the new dutyholder roles.
CIOB have continued to develop new training to meet the requirements of the upcoming Building Safety Act. We have already launched a one-day 'Site Management – Quality Fundamentals' training course, developed by the CIOB Academy in collaboration with Martin McCabe, as well as a Massive Open Online Course (MOOC) in Quality Management which has attracted almost 3,000 participants.
Earlier this year we launched a Level 6 Certificate in Fire Safety in Construction and a Level 6 Diploma in Building Safety Management, recognising the need for training for those undertaking the new dutyholder roles.
Furthermore, we are planning to develop further training courses for the other dutyholder roles under the Building Safety Act, such as the principal designer and principal contractor roles. The training will be aligned with the work that is being undertaken by the BSI Built Environment Competence Standards (BECS) strategy group to develop Publicly Available Specifications (PAS) for these roles.
5. Latest Construction Output Figures

Today the Office for National Statistics (ONS) released its data on construction output in Great Britain for July 2021.
To summarise, construction output fell by 1.6 per cent. As such, the level of output for July is below that of February 2020 (pre-COVID-19). In fact, this is the fourth consecutive month that construction has seen such a decline. The IHS Markit survey  published earlier this week showed similar results, with both the ONS and IHS collecting anecdotal evidence attributing the lack of growth to soaring price increases, product shortages caused by supply chain issues and the lack of available transport capacity creating long wait times.
The decline in monthly output for July came mainly from private housing according to the ONS, who reported a decline in both new work for private housing (7.5 per cent) and repair and maintenance (6.2 per cent).
Public housing repair and maintenance, private industrial new work and infrastructure new work were the only sectors that saw monthly growth in July (2.2 per cent, 19.7 per cent and 3.7 per cent). Private industrial work has continued to rise since May 2021. This is a relatively small sector, but it has contributed significantly to construction output for July due to a growth in warehouses and distribution centres.
Infrastructure new work has continued to remain strong throughout the pandemic period (an increase of 3.7 per cent) with ONS anecdotal evidence suggesting that projects relating to warehouses and distribution centres were the main reasons for this.
Hew Edgar, Associate Director - Policy commented on the figures:
"Today's figures from the ONS are not unexpected. These are indicative of the continuing problems the industry is facing in materials and skills shortages. The high demand of materials coupled with issues of short supply and lack of transport for goods is a global issue that will take some time to resolve. For construction to keep moving, it must be adaptable, and clients should be having discussions with their supply chain on how best to manoeuvre around the challenges we are experiencing. We are glad to see that respondents from IHS Markit are rightly optimistic about the year ahead, but CIOB remain wary of the effects of any future lockdowns on the economic recovery and our ability to build back better."
Coming up in September
MPs returned to the House on 5 September, following Summer recess.
The Building Safety Bill is currently in Committee stage and several oral evidence sessions are taking place to consider the Bill. We will be following these closely, as well as submitting evidence, so please sign-up to our building safety newsletter for any update.
There are also murmurs that the long-anticipated Heating and Building Strategy will finally be published in September, however, the Strategy has been delayed several times in recent months.
If you made it this far... Building Safety Levy Consultation

The Housing, Communities and Local Government Secretary, Robert Jenrick MP (Cons) announced that the Government are introducing a levy on developers who seek regulatory permission to build certain high-rise residential buildings, also known as "Gateway 2".
Subject to the passage of the Bill through Parliament, this levy will apply to developments in England seeking building control approval from the Building Safety Regulator to start construction of certain buildings: the "Gateway 2" stage of the new building safety regime.
The levy will sit alongside a new tax on developers in the residential property market, which is set to raise at least £2 billion over a decade towards the costs of making buildings safer. A separate consultation on the design of the residential property developer tax recently closed on 22 July 2021.
The Building Safety Levy consultation seeks views on the potential design of the levy, and evidence of possible impacts on housing supply and regeneration, and the housebuilding industry.
CIOB is planning to make a response to the consultation should we receive evidence. Should you have any views on the proposed levy, please send them to our policy team at [email protected]
Thank you for reading this month's update from the CIOB policy team. We will be back in your inbox next month with more information about what the team is up to, what is going on in Parliament and built environment news to look out for.
All the best,
The CIOB policy team
If you would like to share this newsletter with a friend or colleague, the sign-up link can be found at: bit.ly/3CoaHDS.
For more information, queries or to unsubscribe, please email [email protected]