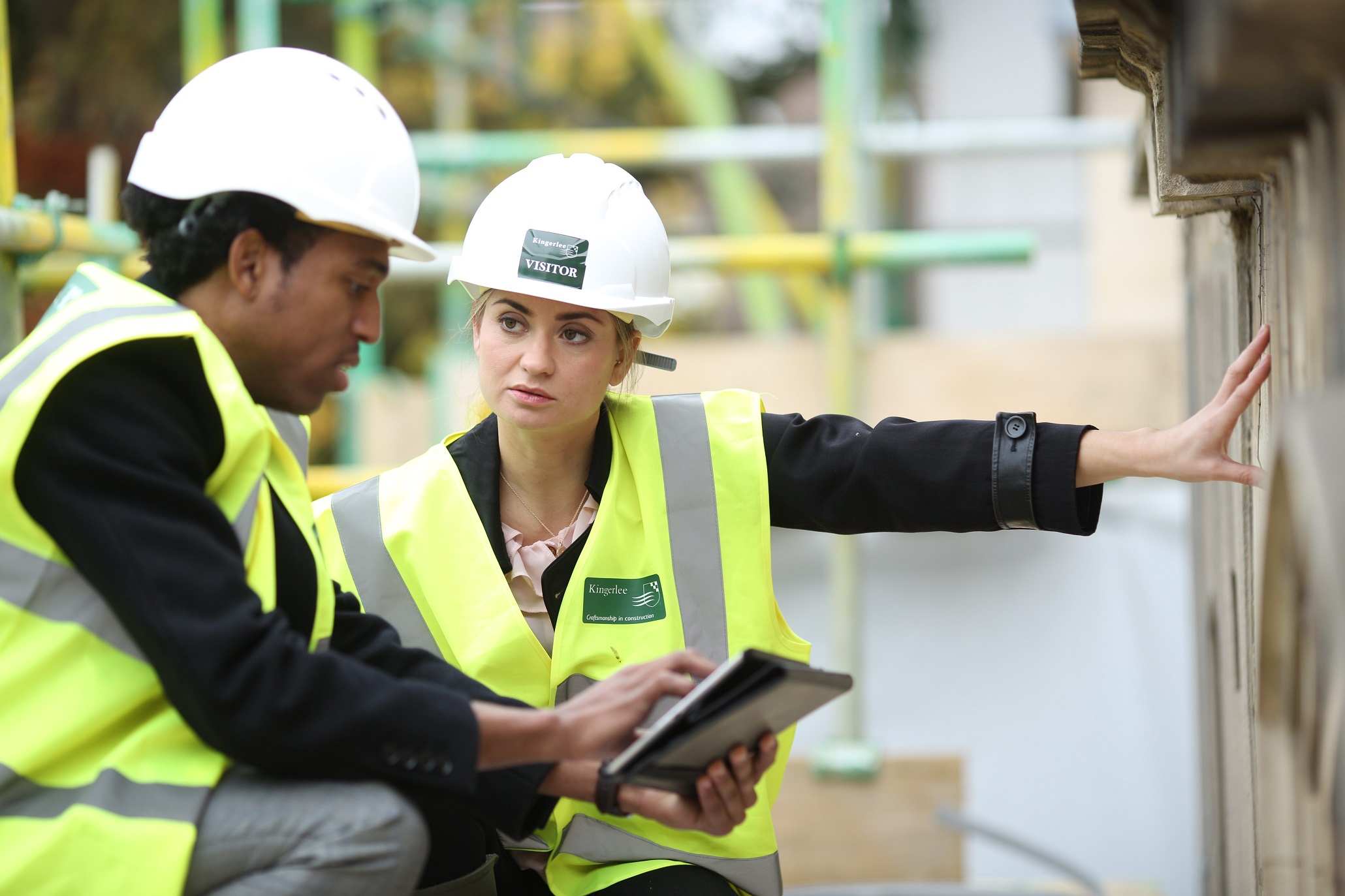 Education and skills
Campaign
Inspire a new generation – in just one hour you can share your construction career story with students near you. Think Construction is a resource pack for CIOB members working to encourage young people (14-19) to consider the construction sector as a first-choice, career destination.
What is Think Construction? 
The pack has been inspired by enquiries and feedback from members looking for resources to help them with school outreach sessions. The content has been shaped by research carried out with young people to understand their perceptions of the industry as well as input from teachers and industry advisers.
This suite of resources is for CIOB members and other construction professionals to use when promoting professional careers in construction to young people. Take CIOB's Think Construction! Resource Pack into your local school, inspire the next generation of construction professionals and develop your presentation skills.
Outreach Opportunities
We have partnered with STEM Ambassadors, in the UK where you can sign up to be a CIOB Construction Ambassador. 

STEM provides a well-established platform for connecting with schools and colleges, funded DBS processing, induction training and over 200 Construction and Built Environment resources for secondary and FE college learners currently studying Maths, Science, Design and Technology, Engineering, Physics, Chemistry, Electronics, Computing.

Other outreach  in the organisations include:
Your Tools
Construction Careers Lessons Use the videos on construction careers along with this PowerPoint deck to help you structure your session and guide your learners through the opportunities. Each section can be edited so that you can adapt the session timings to suit your needs.
Careers in Construction
Craft Your Future
Visit Craft Your Future, a collection of our very own Minecraft lessons, for use by teachers, suitable for 12-14-year-olds.
Video Case Studies
Short videos with inspiring stories that showcase the interesting and rewarding professional career opportunities and experiences available in the sector Jodie Hickman- Undergraduate studying Architectural Engineering and Design Management at Loughborough University discusses her career choice and her work experience at Interserve Meet the professionals (Part 1)-  construction professionals share their stories and tips for getting ahead in the industry with construction students at Greenwich University Meet the professionals (Part 2)- aspirations for a changing industry -  Construction professionals share their views on the changing industry with construction students at Greenwich University Be part of something big- a short animated video that gives students a brief introduction to some of the exciting professional roles in the UK construction industry.