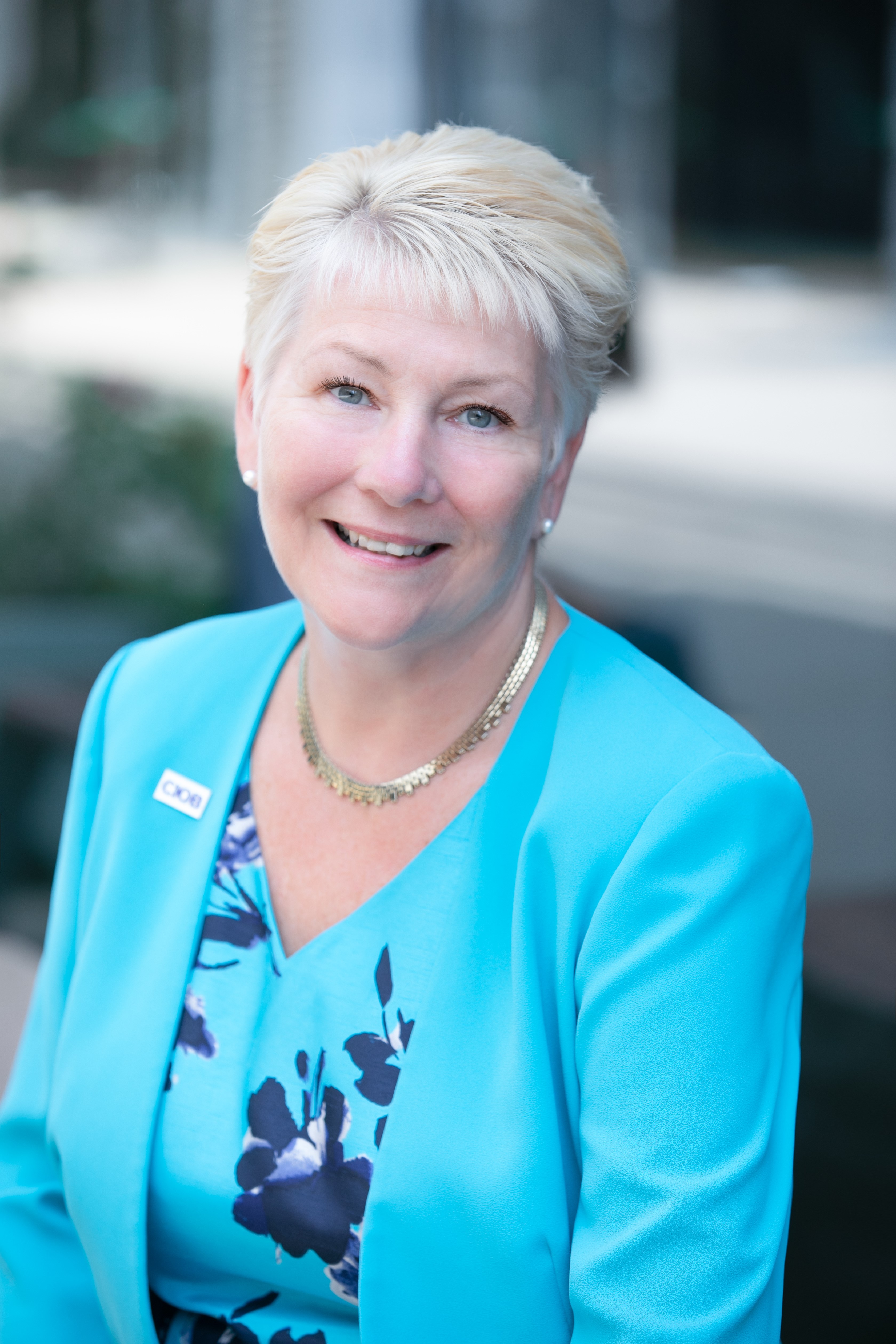 Caroline Gumble
BSc (Open), CMS, MCIPD, FRSA, MIEx, HonMCCM
Caroline joined CIOB as CEO in 2019. She is responsible for the leadership of the Institute, supported by the Leadership Team of operational directors.

Caroline has extensive business leadership experience gained in the UK and overseas, within the automotive and capital goods sectors gained with Lucas Industries, Ransomes Sims & Jefferies, Textron Inc and membership organisation leadership within EEF Ltd / Make UK. She is also a Director of the Board of Trustees for the Institute of Export & International Trade and a Trustee of the CIOB's Benevolent Fund (now known as CIOB Assist).

Creating diverse, high-performing business environments is a passion for Caroline with a focus on skills development and lifelong learning.

Caroline is leading a member-focussed global transformation of the Institute, with the support and guidance of CIOB's Trustee Board. She is passionate about highlighting the importance and significance of professionalism within the built environment.

Caroline is particularly interested in the potential of construction to be a force for positive societal change. Under Caroline's leadership, CIOB is focussed on driving the cultural shift in EDI, social mobility, worker welfare, and in promoting quality, safety and sustainability in construction.

In her tenure at CIOB, Caroline has demonstrated that members of the Institute are central to our activities and plans, with the public interest at the heart of everything CIOB is active in.